Smooth and creamy baked macaroni and cheese.  This is comfort food at its best.
When my son, Evan was younger, I would make Kraft dinner as a quick and easy meal.  Now that he's older and wiser, I can no longer get away with that.
What I hear now is, "Mom, can you make macaroni and cheese and NOT Kraft dinner?!"
"Ok, honey."
I've made macaroni and cheese countless times.  I've tweaked it here and there so that it doesn't become too dry or overcooked.  This is the recipe that has worked the best for me so far.
The sauce is not too thick and remains creamy, smooth and cheesy.  I like a little bit of heat so I added red pepper flakes to the breadcrumb mixture.
Here it is, still bubbling, right out of the oven.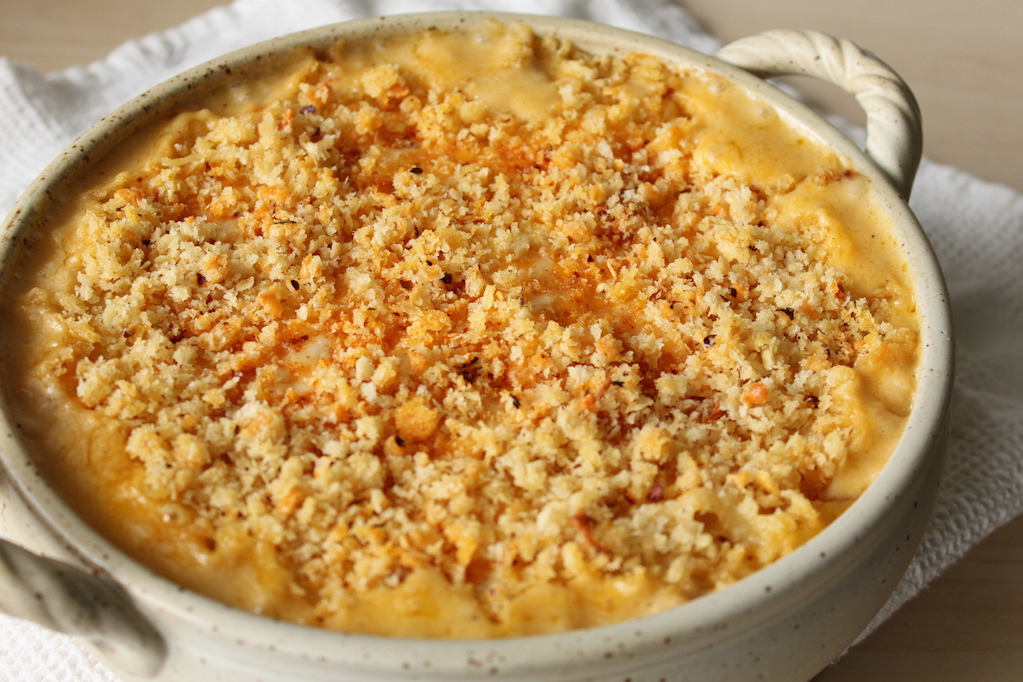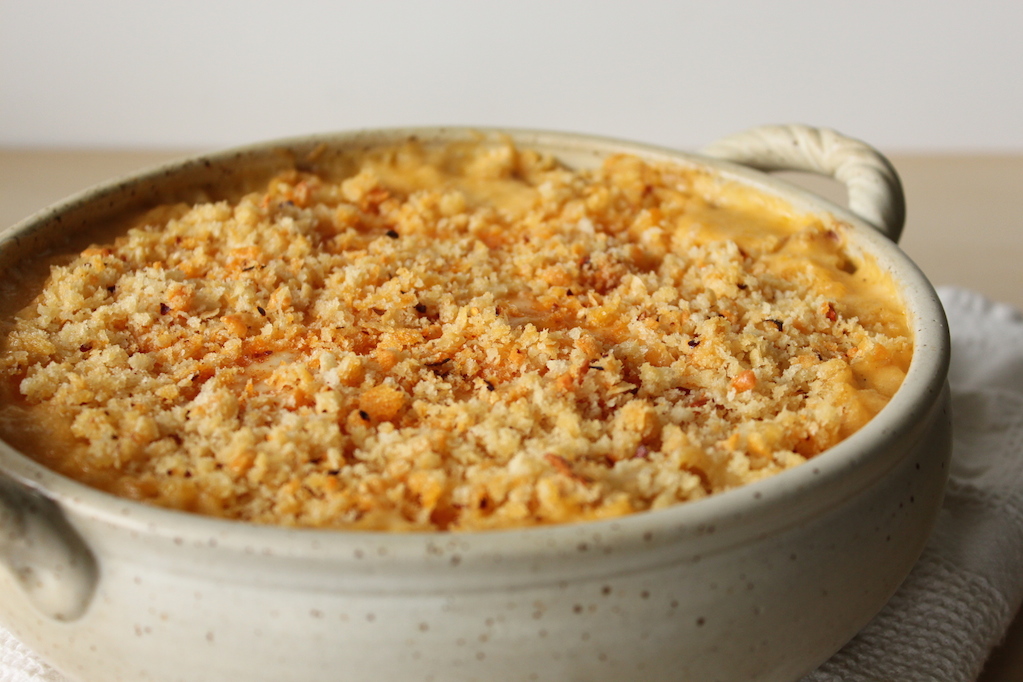 So comforting.  Perfect on a cold winters day.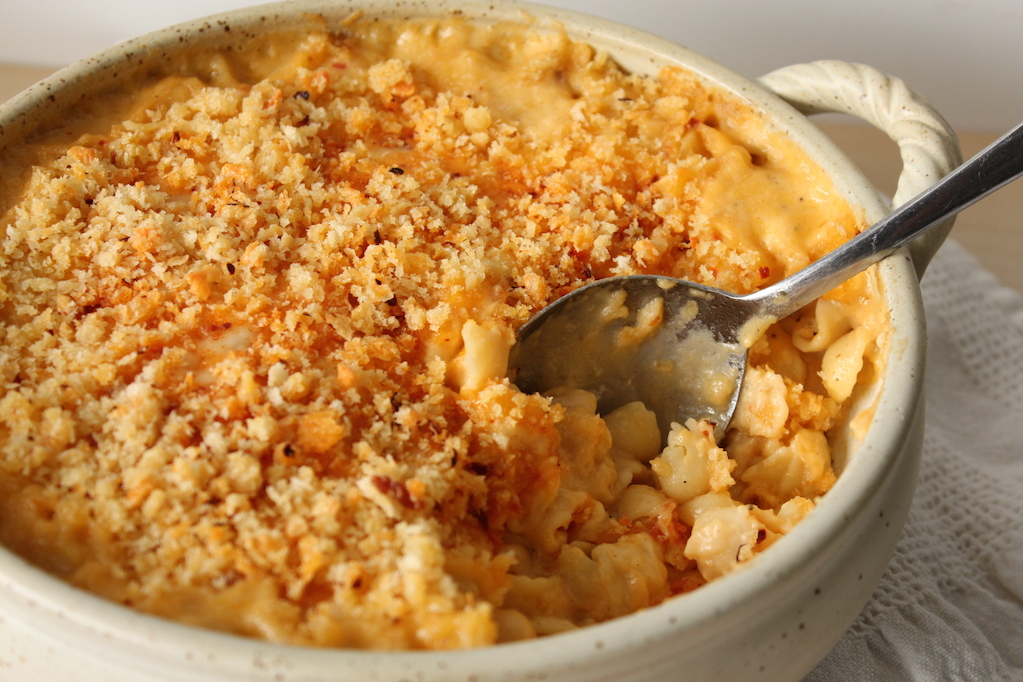 Baked Macaroni and Cheese
Author:
Prep time:
Cook time:
Total time:
Ingredients
1 3/4 cups macaroni or baby shells
3 tablespoons butter
2 tablespoons flour
1/2 teaspoon salt
1/2 teaspoon dry mustard
1/4 teaspoon black pepper
1/8 teaspoon smoked paprika
2 1/2 cups milk
3 cups sharp cheddar cheese, grated
1/2 cup fresh bread crumbs (1 slice)
1/2 teaspoon red pepper flakes
1 tablespoon unsalted butter, melted
Instructions
Preheat oven to 375 degrees Fahrenheit.
Boil pasta until al dente.
Drain and rinse with cold water.
Melt butter in medium saucepan over medium heat.
Add flour, salt, dry mustard, pepper and smoked paprika.
Cook for 3 minutes whisking constantly.
Add milk slowly, whisking constantly, until sauce is smooth and starts to thicken, about 10-12 minutes.
Decrease heat to low if sauce begins to boil.
Remove from heat and add 2 cups grated cheddar cheese.
Stir well until cheese is completely melted.
Add pasta and toss to coat.
Add half the pasta to a 2 quart casserole dish or an 8 x 8 inch baking dish.
Sprinkle half the cheese on top.
Add the rest of the pasta.
Sprinkle the rest of the cheese on top.
Combine fresh breadcrumbs, red pepper flakes and butter.
Sprinkle on top of pasta.
Bake 20-25 minutes.
Notes
To make breadcrumbs, pulse 1 slice of bread and red pepper flakes in a food processor for 30 seconds.[br]Sauce will thicken as it cools. Do not overbake.