A warm, soothing and nourishing detox broth.  When you're feeling rundown and a little stressed, this restorative broth will give your body a boost.
Giada De Laurentiis is a celebrity chef that always, in my opinion, looks really good.  She has what appears to be a very hectic work schedule which involves a lot of travel.  How does she lead such a busy lifestyle, cook, eat all those dishes and still look so good?  She shares some of her secrets in her Feel Good Food cookbook.
One of them is her detox broth.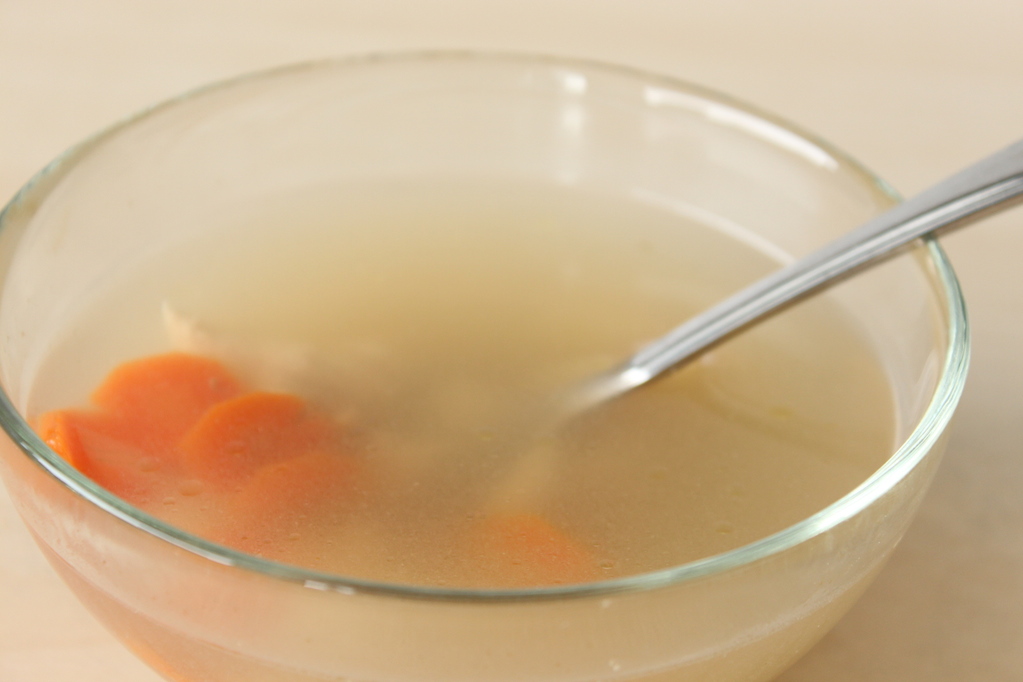 I love recipes that take only minutes to prepare.  Just throw all the ingredients into one pot and simmer for one hour.  It's full of vitamins and nutrients.
You can strain the ingredients and simply sip the broth throughout the day or after straining, chop the poached chicken and veggies into bite size pieces, throw it back into the broth and eat it as a soup.
An added bonus, the broth alone is only 20 calories per cup.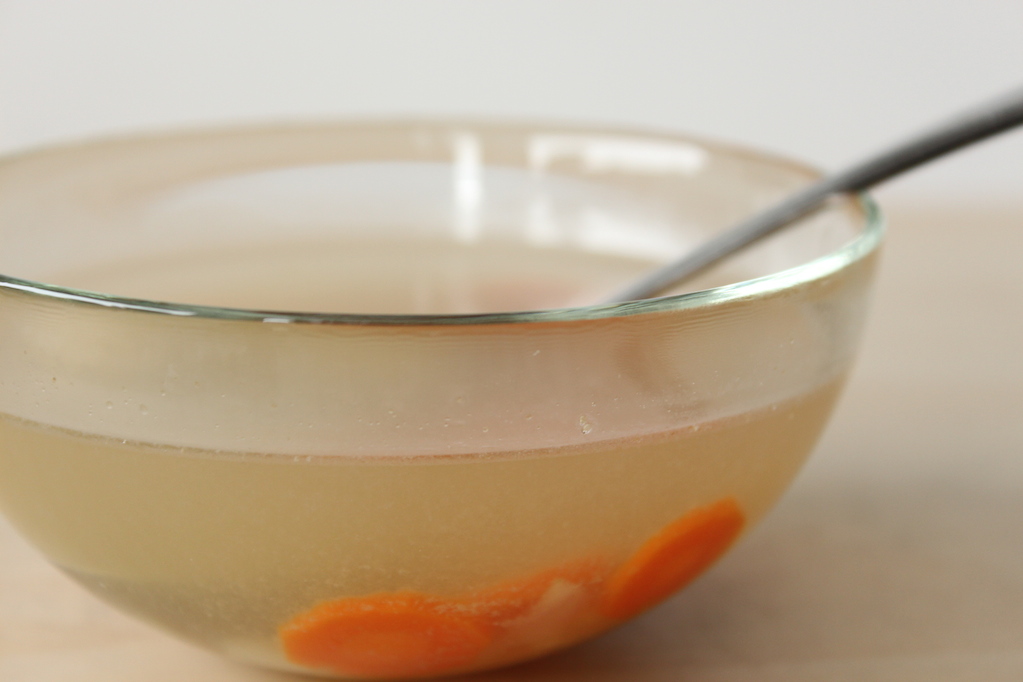 Adapted from Giada De Laurentiis, Feel Good Food.
Detox Broth
Author:
Prep time:
Cook time:
Total time:
Ingredients
1 (12 ounce) bone-in, skinless chicken breast
2 medium carrots, sliced
2 celery stalks, sliced
1 (1 inch) piece fresh ginger, sliced
3 garlic cloves, peeled
1 small onion, chopped
1 teaspoon dried thyme
8 whole black peppercorns
3 whole cloves
1 bay leaf
1/2 cinnamon stick
Instructions
Combine 6 cups water with chicken breast, carrots, celery, ginger, garlic, shallots, thyme, peppercorns, cloves, bay leaf and cinnamon stick in a large saucepan.
Bring to a boil over medium high heat.
Reduce heat to low and simmer for 1 hour.
Strain broth through sieve.
Alternatively, cut poached chicken and veggies into bite size pieces and return to broth.
Notes
Can be refrigerated for up to two days or frozen for up to one month.