Perfectly spiced, chewy ginger cookies is another family favourite.  One that brings warm memories.
1995 was the year I moved back to Calgary.  I had rented a small duplex in an established area where there were other young families.  There wasn't a lot of space between the houses.  They were so close together that bumping into your neighbours happened quite frequently.
Kathleen and Glenn was a young couple that lived across the street.  They had two small boys.  The first time we met was when I was standing outside my door.  She must have seem me, walked across the street and introduced herself.  What a friendly and neighbourly gesture.  She had an extremely bubbly personality and a sunny disposition.  We became friends quickly.
And like me, she loved to bake.  She invited me over for tea one day and had baked these marvellous ginger cookies.  They were absolutely the best I had ever tasted.  Of course I asked for the recipe and she happily shared it with me.  I saved it in my keepsake recipe book.  It's been there for close to 20 years now.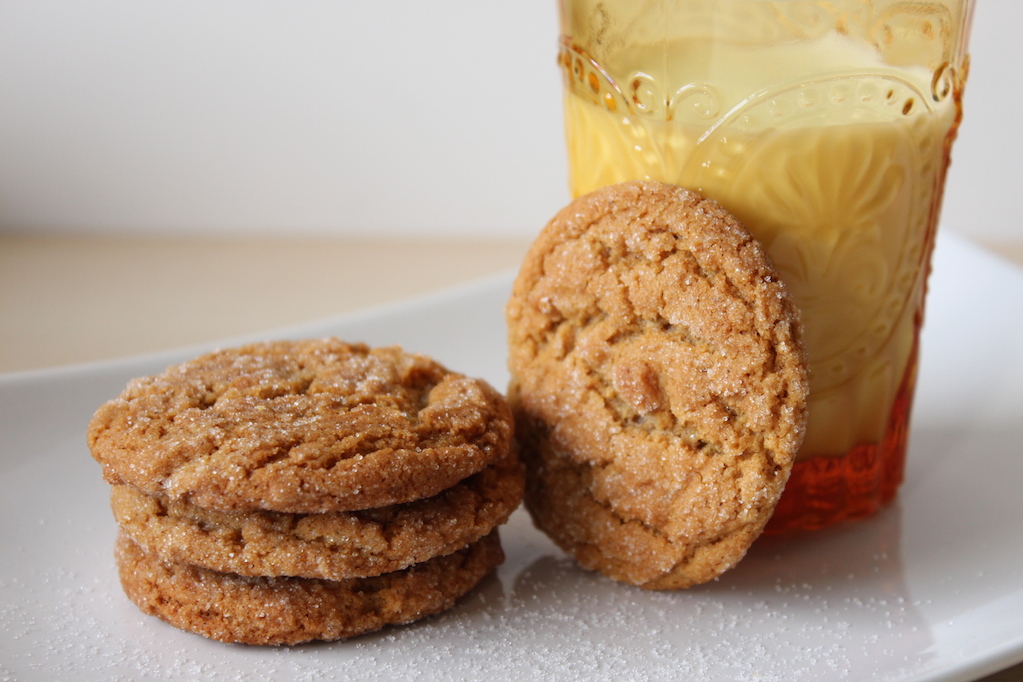 Kathleen and Glenn have since moved to Edmonton, for work.  We eventually lost touch with one another.
I believe that during our life time, you'll come across many, many people.  Some will come and stay and some will go.  Some will leave a fond impression and others will leave a lasting memory.  I have nothing but warm and fond memories of Kathleen.  I sincerely hope she is doing well and think of her whenever I make these cookies.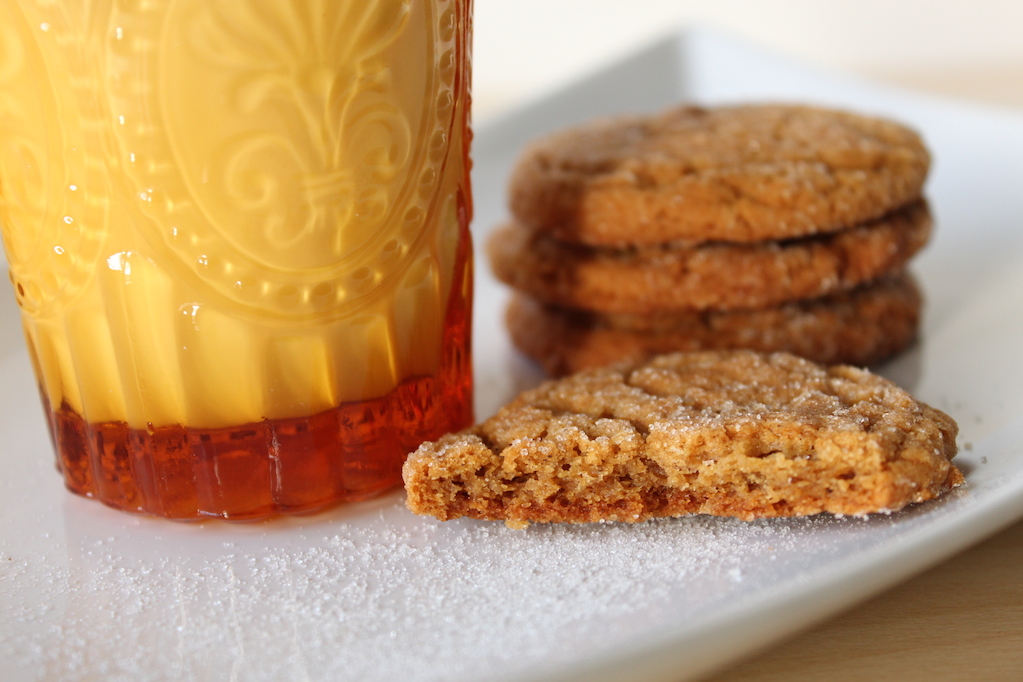 Did I mention they also make beautiful gifts.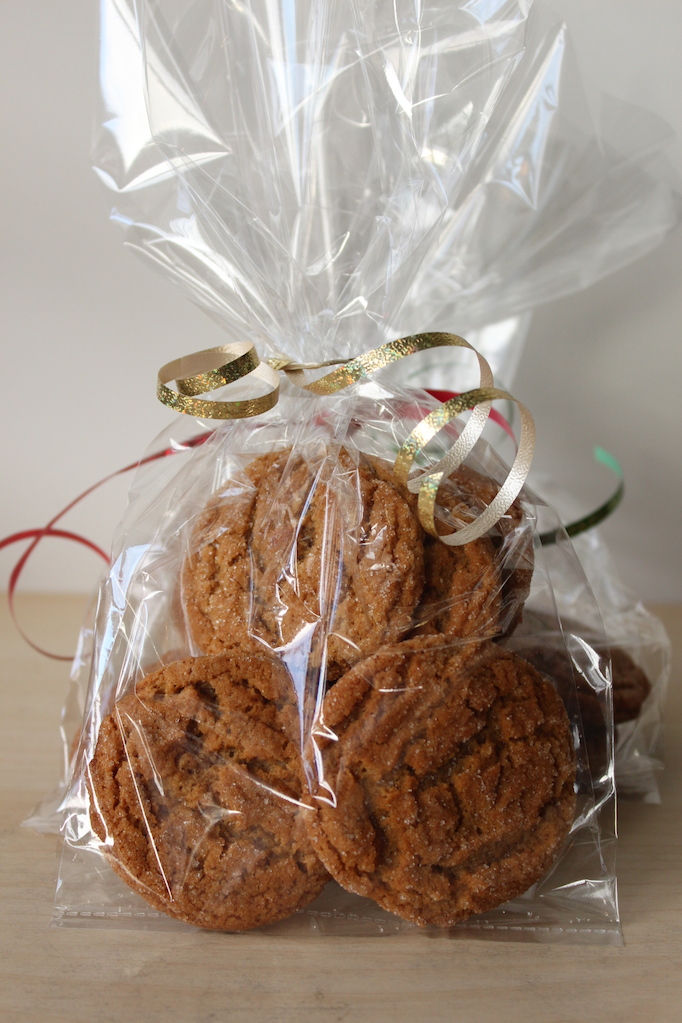 Recipe by Kathleen.
The Best Chewy Ginger Cookies
Author:
Prep time:
Cook time:
Total time:
Ingredients
3/4 cup unsalted butter
1 cup granulated sugar plus extra for rolling
1 large egg
1/4 cup molasses
2 teaspoon milk or buttermilk
2 cups all-purpose flour
2 teaspoons baking soda
1 teaspoon cinnamon
1 teaspoon cloves
1 teaspoon ginger
1/4 teaspoon salt
Instructions
Preheat oven to 375 degrees Fahrenheit. Line a baking sheet with parchment paper.
Place butter and 1 cup granulated sugar in a large bowl.
Beat with an electric mixer until light and creamy, about 3 minutes.
Mix in egg, molasses and milk until well combined.
Mix in flour, baking soda, cinnamon, cloves, ginger and salt until combined.
Place granulated sugar in a bowl.
Scoop up a tablespoon of dough and roll into a ball.
Place ball in granulated sugar and roll until completely covered.
Place sugared ball on prepared baking sheet 2 inches apart.
Bake 9-10 minutes.
Transfer cookies to wire rack to cool.