The lightest and fluffiest chocolate waffles ever.  Sprinkled with icing sugar and an added topping of fresh strawberries and whipped cream.  This is a beautiful breakfast fit for a Queen!
Although you might think the ideal time to have this is during Valentines Day, I think any time is a good time.  I've been wanting to make these for a while now.  Now that I have, I can't stop eating it.  I had it for breakfast and again as an afternoon snack.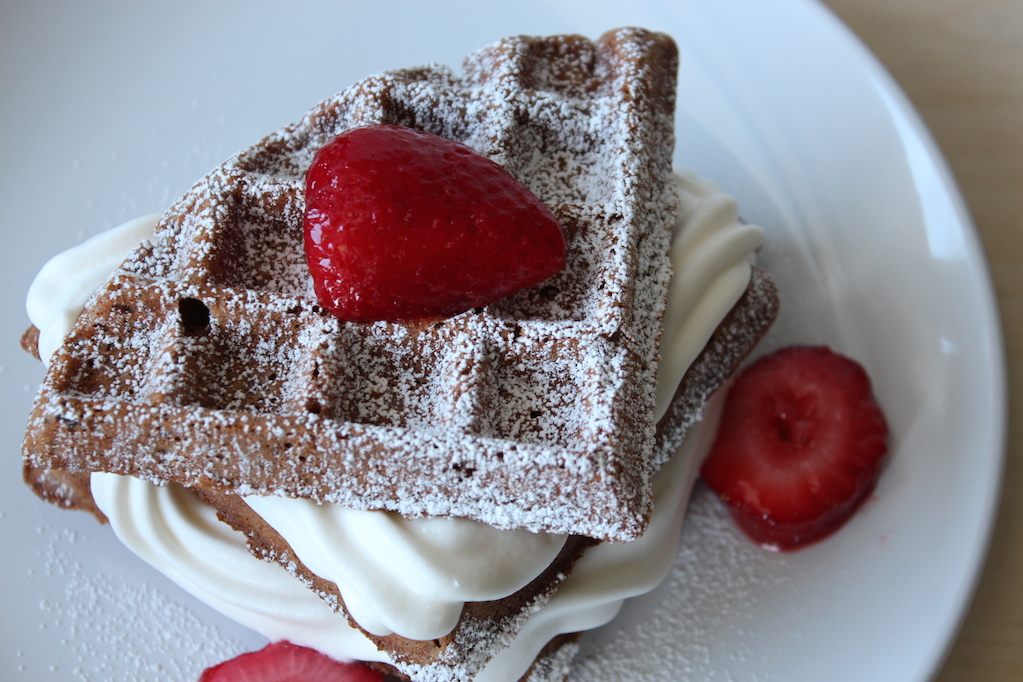 The waffle itself is not sweet or too chocolatey.  The sweetness comes from the strawberries and whipped cream.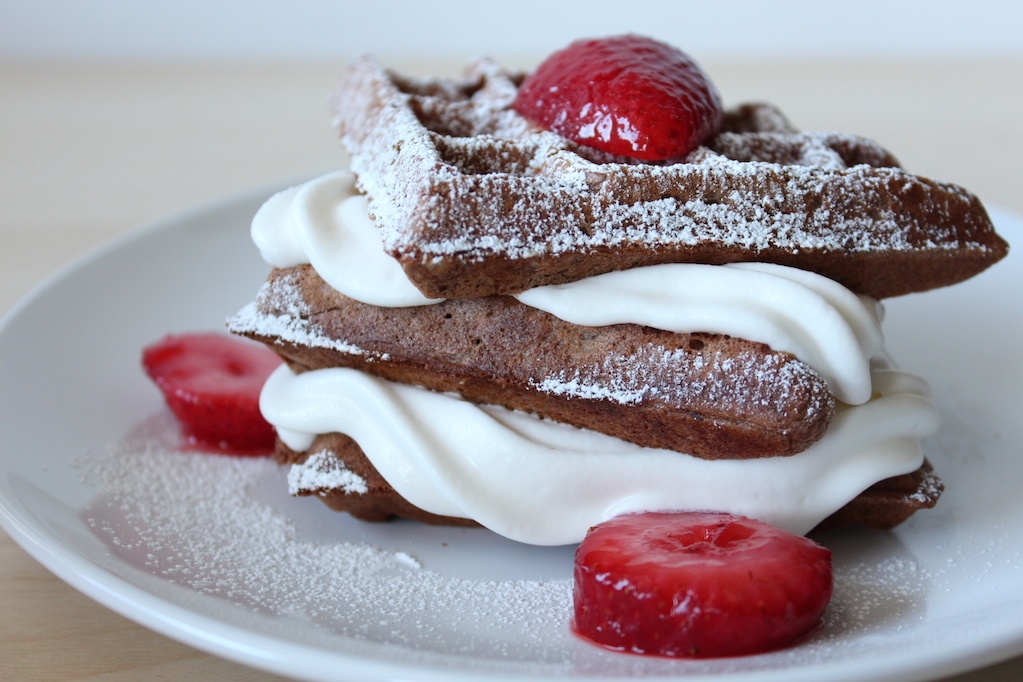 To enhance the chocolate flavour, I added one teaspoon of coffee granules to the batter.   This is optional though.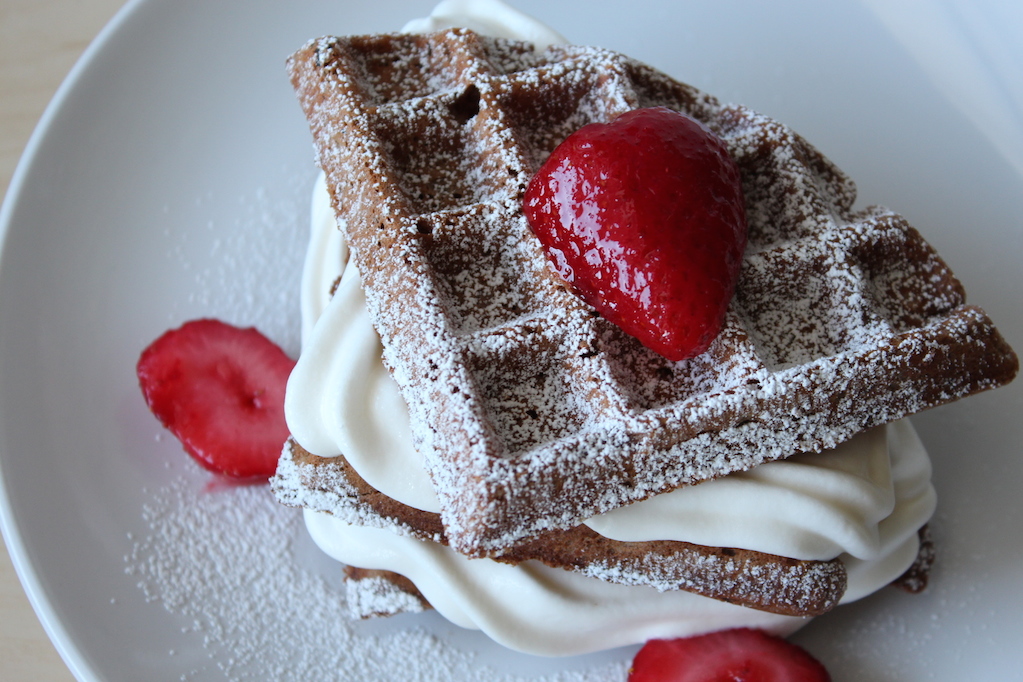 Adapted from Gale Gand.
Chocolate Waffles
Author:
Prep time:
Cook time:
Total time:
Serves:
4-6 large waffles
Ingredients
2 large egg yolks
1 1/2 cups milk
2 teaspoons baking powder
1 1/4 cups all-purpose flour
1/4 cup cocoa powder
1 teaspoon instant coffee granules (optional)
4 tablespoons unsalted butter, melted
2 large egg whites
2 tablespoons brown sugar
Strawberries, sliced (optional)
Whipped cream (optional)
Instructions
Heat waffle iron.
Combine egg yolks, milk, baking powder, flour, cocoa powder, and melted butter in a large mixing bowl.
Mix until almost smooth.
Whip egg whites with an electric mixer until stiff peaks form. Add brown sugar. Continue whipping until stiff.
Fold egg whites into batter.
Pour 1/2 to 1 cup batter onto waffle iron.
Cook for 1-2 minutes or until crisp on the outside and cooked through.
Transfer to a serving plate.
Sprinkle with icing sugar.
Add strawberries and whipped cream on top.
Notes
Waffles freeze well. Pop frozen waffles into a toaster for a quick snack.