Intolerance to wheat has become a well known health concern.  Its been reported that up to one third of the American population may be affected.  The only natural treatment is to go gluten-free.  In my home, we're learning more and more about this disorder.  My daughter may be a sufferer.
Unfortunately wheat flour is used in most baked goods.  And we love baking!  So here is what I did.   
Substituting wheat flour for one that is gluten-free can be a little tricky.  I discovered it's best to combine more than one type of flour.  Instead of making my own concoction, I purchased one that was already mixed from Cloud 9 Specialty Bakery.  It's a mixture of rice flour, buckwheat flour, cornstarch, potato starch, tapioca starch and xanthan gum.  And the best part?  It's a cup-for-cup flour replacement.
This is exactly what I did.  I substituted regular all-purpose flour with GF flour.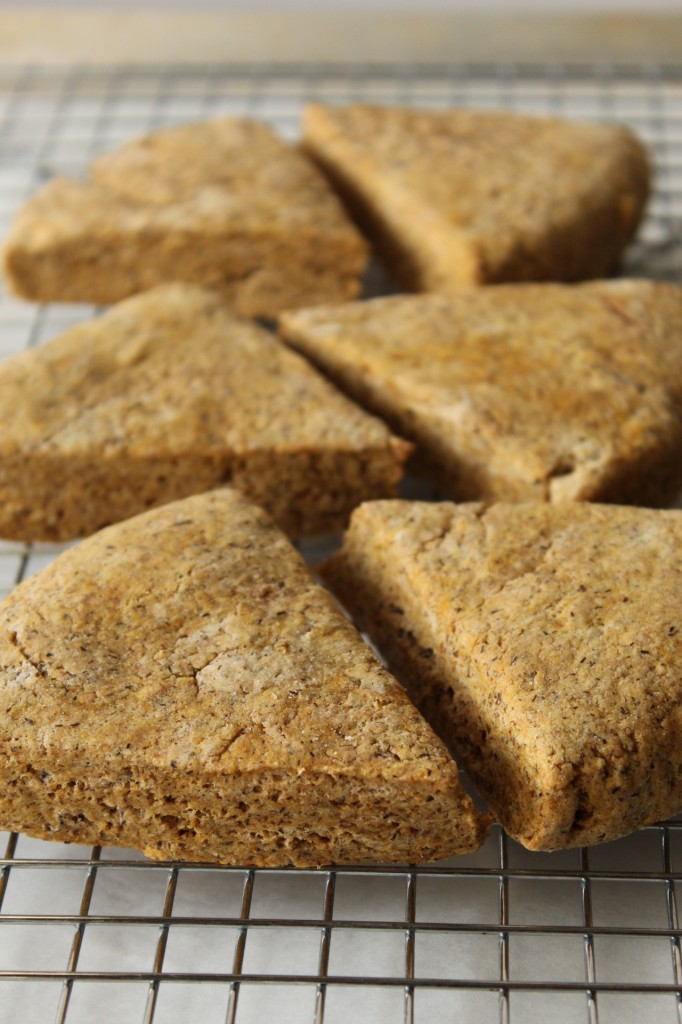 Well I have to say, I was impressed.  These gluten-free pumpkin scones turned out moist, crumbly and delicious.  Rich in spiced pumpkin flavour.  The addition of spiced glaze drizzled on top added an extra hint of spice and a touch of sweetness.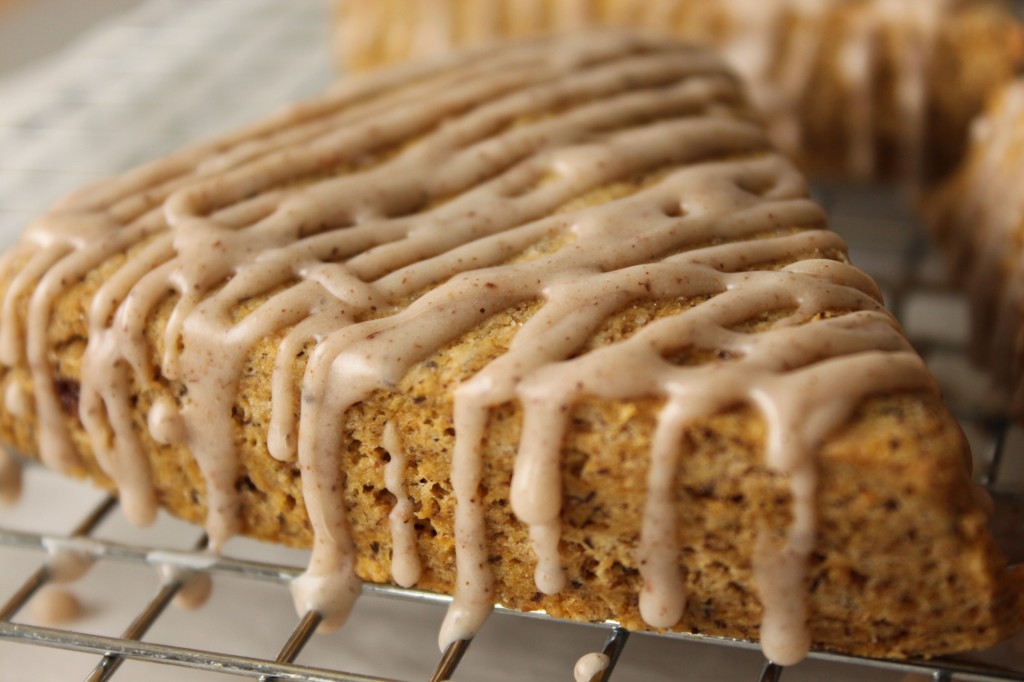 What better way to start Thanksgiving weekend than with spiced pumpkin scones.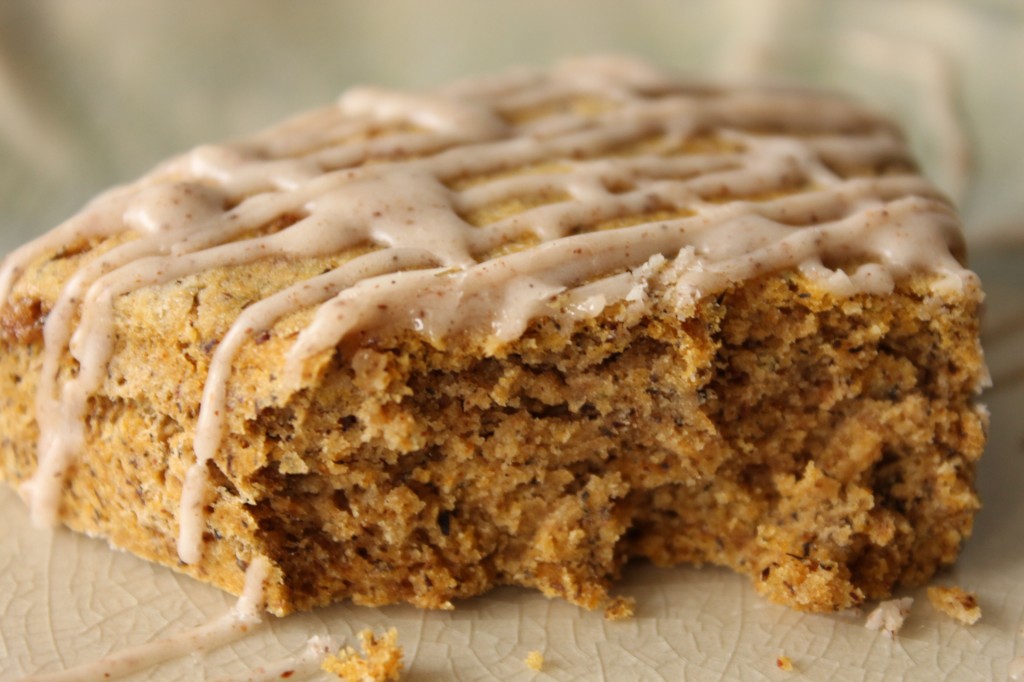 This recipe was adapted from the ATCO Blue Flame Kitchen and Inspired Taste.
Gluten-Free Spiced Pumpkin Scones
Recipe Type
:
Breakfast, Snack
Author:
Prep time:
Cook time:
Total time:
These gluten-free spiced pumpkin scones are moist, crumbly and delicious. Rich in spiced pumpkin flavour. The spiced glaze adds a touch of sweetness.
Ingredients
2 cups Cloud 9 GF all-purpose flour
1/3 cup brown sugar
2 teaspoon baking powder
1 teaspoon cinnamon
1/2 teaspoon ground ginger
1/2 teaspoon baking soda
1/2 teaspoon salt
1/4 teaspoon nutmeg
1/2 cup unsalted butter
1/2 cup pumpkin puree
3 tablespoons milk
1 large egg
2 teaspoons vanilla
Instructions
Preheat oven to 400 degrees F. Line a baking sheet with parchment paper.
Combine flour, brown sugar, baking powder, cinnamon, ground ginger, baking soda, salt, and nutmeg in a large mixing bowl.
Cut butter into the flour mixture using a pastry cutter, two knives or your fingers until it resembles coarse crumbs.
Combine pumpkin puree, milk, egg, and vanilla in another bowl.
Make a well in the centre of the flour mixture and pour in the pumpkin mixture.
Stir just until the dough comes together.
Turn dough onto floured surface and gently fold until it forms a ball.
Roll out into a circle, 1 inch thick.
Cut out into wedges and place 1 inch apart onto baking sheet.
Bake 10-12 minutes or until light golden on top.
To make the spiced glaze, combine icing sugar, cinnamon, ginger, cloves, nutmeg and milk.
Whisk until smooth.
Drizzle over cooled scones.
Notes
The Cloud 9 gluten-free flour may be substituted with regular all-purpose flour.