This spinach and tomato omelette is high in protein and contains two servings of vegetables.  It's super easy, fast and delicious.  A great way to start your day.
Why did I start eating this for breakfast every morning?  
It was so gradual I barely noticed.  My jeans started to feel a little tight.  I looked in the mirror and there it was, the dreaded muffin top.  My midsection had become rounder.  There was no definition in my stomach at all.  It was at that moment, I decided to lose some weight.
I read The 4-Hour Body by Timothy Ferriss.  In the book, he has a simple recipe that's so easy to do.  Eat two whole eggs, spinach and lentils for breakfast every morning.  I had a hard time eating lentils everyday.
When I saw these beautiful, sweet, strawberry tomatoes, I had to have them.
Although his instructions were to cook it in the microwave, I chose to make an omelette.  Well, because it just tastes better.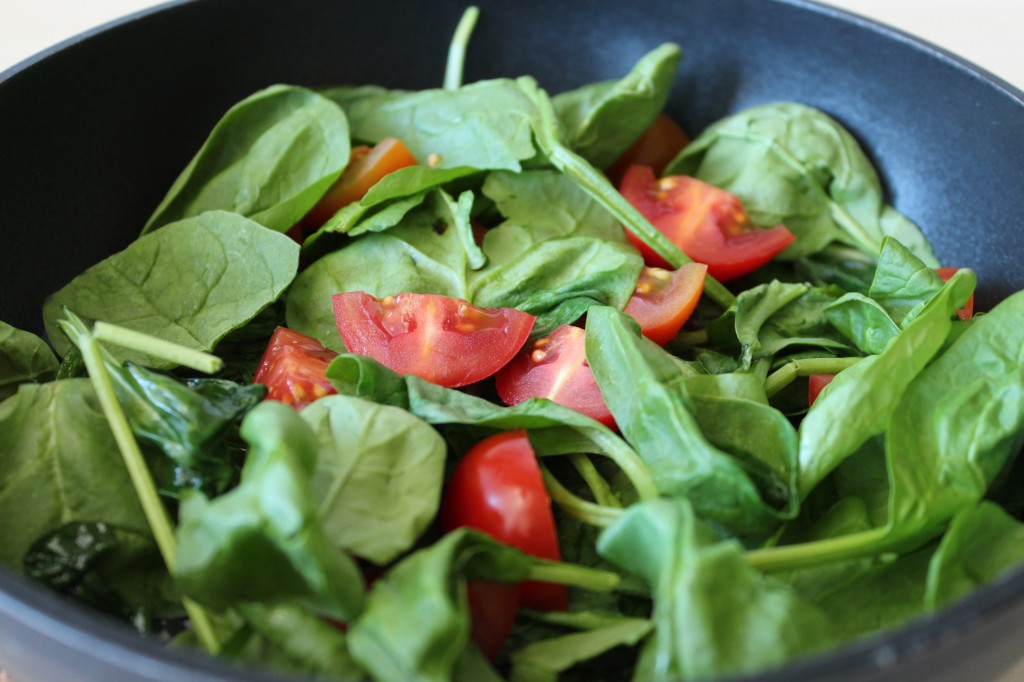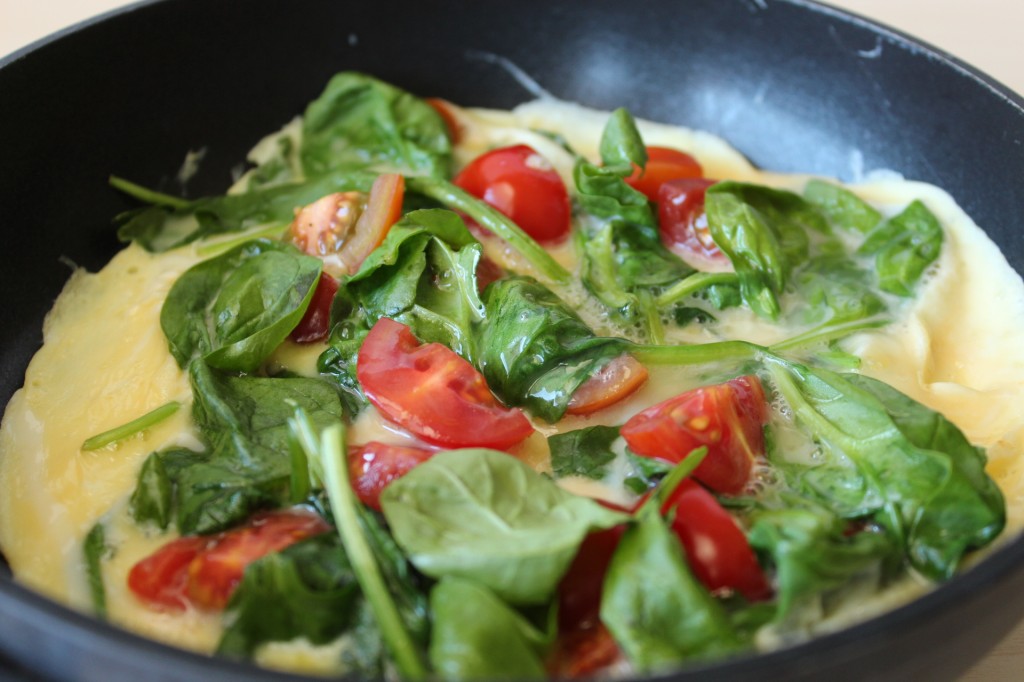 A big plus is I no longer have to think about what to have for breakfast.  I just had to have the ingredients in my home at all times.  I also started using coconut oil instead of butter or margarine for frying.  It helps you burn more fat is listed as one of its many benefits.
And another plus, I stayed full until lunch.  No more morning snacks.
I've been on this diet for the past 5 months now.  I also started exercising two times per week and became more aware of the types of food I was eating.
I am very happy to say my muffin top is now history.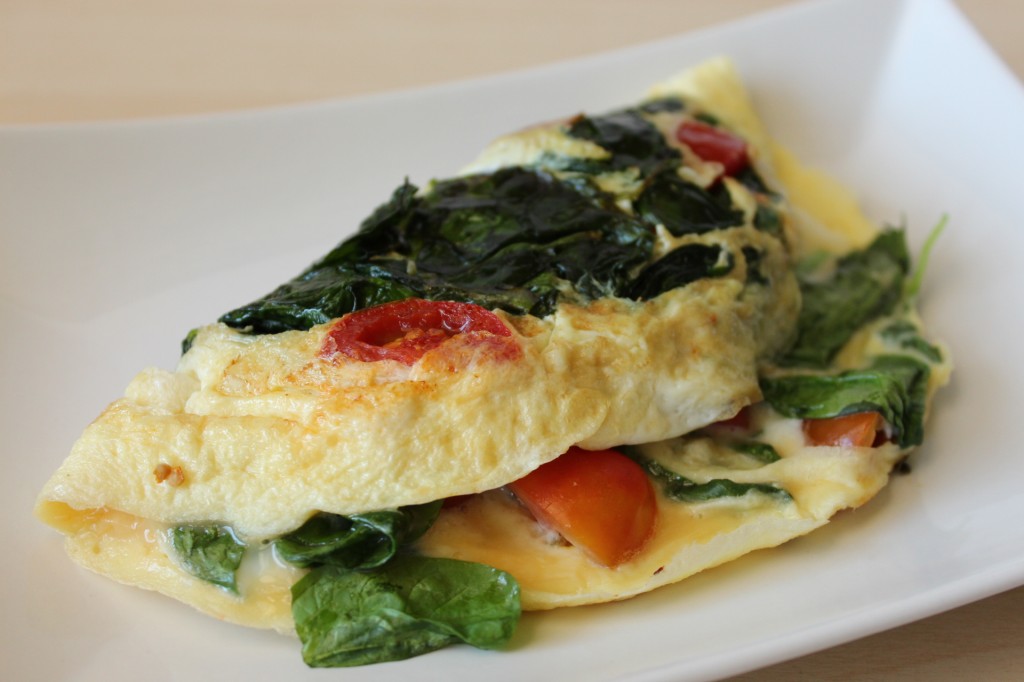 Spinach and Tomato Omelette
Author:
Prep time:
Cook time:
Total time:
Simple, fast and delicious. This omelette is a great way to start your day.
Ingredients
1 teaspoon coconut oil
1 cup baby spinach, washed
4 cherry tomatoes, cut into quarters
2 eggs, beaten
salt
pepper
Instructions
Heat the coconut oil in a small skillet over medium heat.
Add the tomatoes and spinach. Cook 1-2 minutes.
Season the eggs with salt and pepper.
Add the eggs, tilting the pan while lifting the edges so the uncooked egg will flow underneath.
Continue cooking until eggs are set, about 2 minutes.
Fold over using spatula and serve.