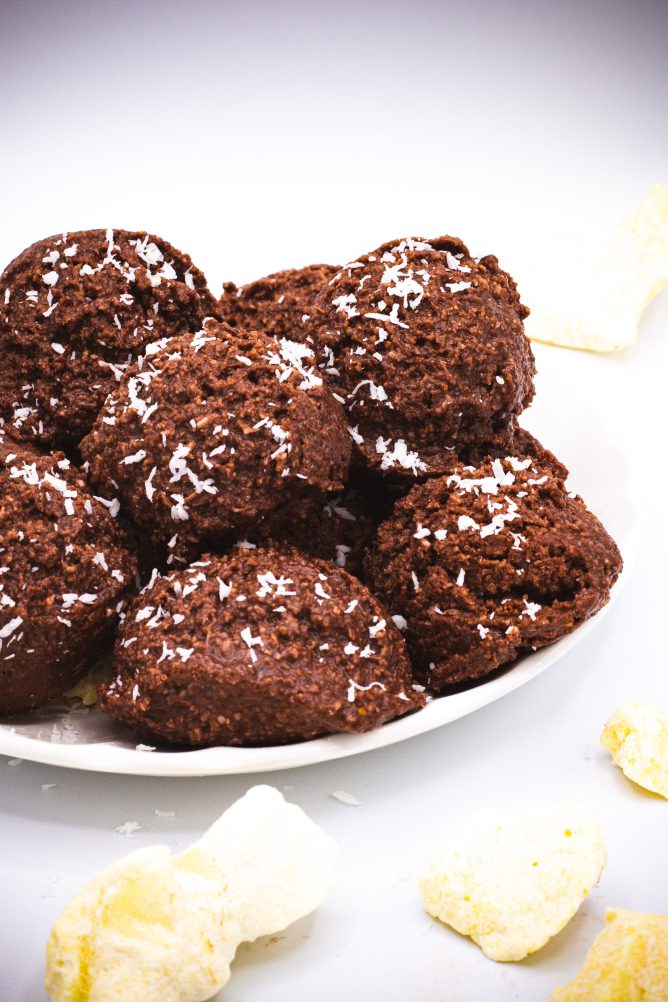 Dark chocolate was my addiction. Dark chocolate, made in France.
It was my constant companion during COVID. The taste of it as it slowly melted in my mouth gave me comfort during the lockdown. By the time it lifted, it was too late. I was hooked. At the time, my thoughts weren't about weight gain, it was about what made me feel better. Deep, delicious, dark chocolate.
Many months later…
Let me just say I don't have a bathroom scale in my home.
My clothes somehow were getting smaller. For extra comfort, I started wearing leggings, up a size, and eventually baggy t-shirts to cover up my muffin top. A friendly tip, don't ever dress like this because it only makes you look bigger than you really are.
I've never been this heavy in my life. Looking at myself in the mirror was really, really difficult.
It's what prompted me to take action.
What I know for sure is excess sugar gets stored as fat in your body. Carbs convert to glucose which also gets stored as fat.
Potatoes, rice, pasta, bread, fruit, my delicious dark chocolate …anything sugary and high carb had to go.
I needed to restrict my diet to proteins, greens, and healthy fats.
Pasture-raised chicken, grass-fed beef, fish, greens of any kind, avocados, coconut oil, and extra virgin olive oil were the main items on the menu.
With each meal, I also supplemented with berberine.
What is berberine?
Berberine is a compound found in plants such as barberry, goldenseal, Oregon grape, and tree turmeric. It has been used for thousands of years in Ayurveda and Traditional Chinese Medicine to lower blood sugar. The effects are similar to if not better than metformin.
Berberine may also help with weight loss. There have been many studies but one in particular, according to Healthline, indicated that during a 3 month period, participants dropped from obese to overweight while taking 300mg of berberine, 3 times per day.
     I'm not a doctor so please consult with a health care practitioner before taking any supplements. Do not take if you are pregnant or breastfeeding.
It's been just over a month now and I already feel a little lighter. I'm getting my waist back. My t-shirts are starting to look a little large on me. I can look in the mirror and feel better about myself.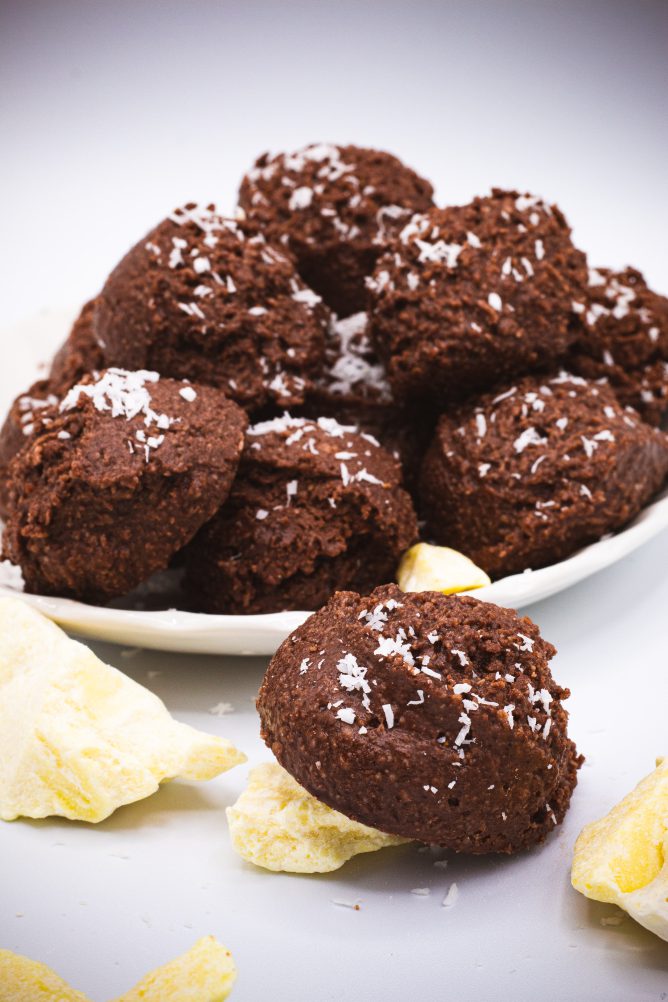 For those times in between meals, I snacked on collagen balls.
Collagen is a protein that is not only good for bone and joint health but also helps to improve skin elasticity and reduce wrinkles. The addition of healthy fats keep you feeling satiated for longer periods of time.
List of ingredients:
cacao butter

coconut oil

almond butter

Monkfruit or maple syrup

cacao or cocoa powder

sea salt

collagen powder

almond meal

shredded coconut
It's so easy to make. Combine all ingredients in a bowl. Blend together. Form into balls using a cookie scoop. Refrigerate until firm. That's it.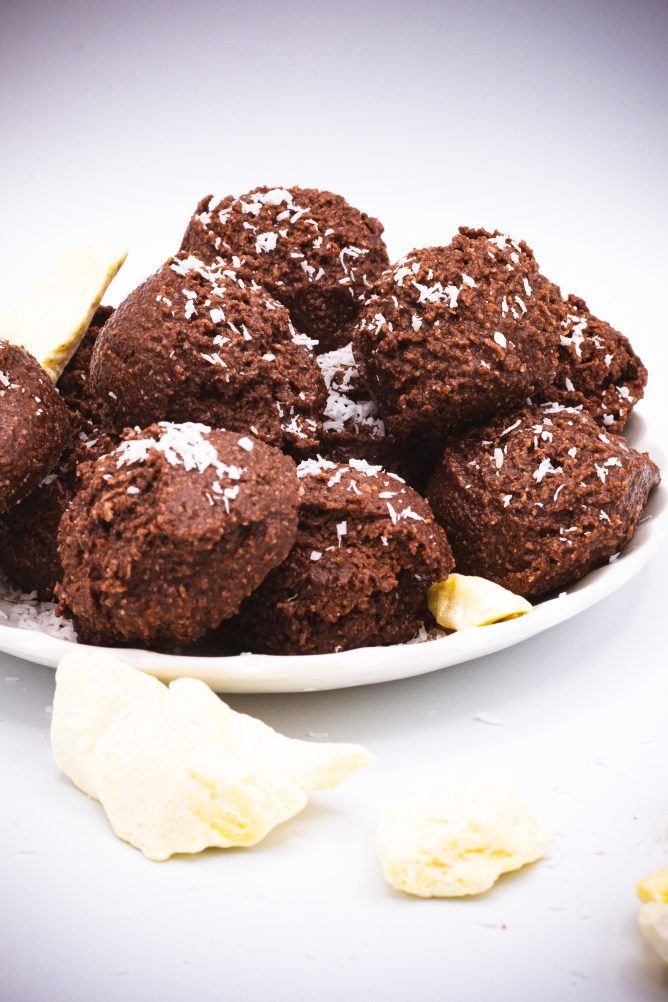 I would always keep a batch in the fridge. Whenever I felt hungry, instead of reaching for dark chocolate or any favorite treat, I'd grab a collagen ball.
Hope you love them as much as I do. Wishing you health and happiness. ♡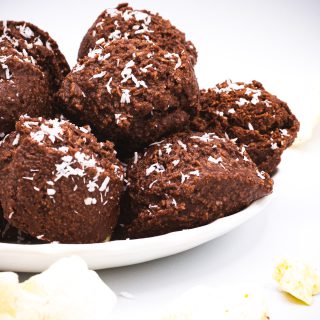 Collagen Balls
A low-carb, gluten-free, high protein snack made with healthy fats to keep you satiated for longer periods.
Ingredients
40

g

cacao butter

melted

40

g

coconut oil

60

g

almond butter

2

tbsp

maple syrup

2

tbsp

cacao powder

1/4

tsp

sea salt

40

g

collagen peptides

90

g

almond flour

40

g

shredded coconut

fine
Instructions
Mix all ingredients together. It will appear a little soft because the cacao butter is melted. Refrigerate for about 10-15 min.

Remove and scoop into balls. Place on a cookie sheet lined with parchment paper. Refrigerate until firm.

Keep stored in a container in the refrigerator.
Notes
Calories/ball     141     
| | |
| --- | --- |
| Total fat | 12g |
| Cholesterol | 0g |
| Sodium | 50.2mg |
| Total carb | 5.2g |
| Dietary fiber | 1.6g |
| Sugar | 2.6g |
| Protein | 4.5g |