Cloud Bread is soft and pillowy light.  Don't let the name fool you.  It's not really bread but a bread replacement.
It contains no flour so of course, they're grain-free.  Four simple ingredients is all you need.  Made with eggs, cream cheese, cream of tartar and sweetener.
These have been around for awhile now.  Not sure where I've been but I have only just discovered them.
High in protein and low in carbs.  Sounds good to me.
And you know what else is great?  It's super easy to make.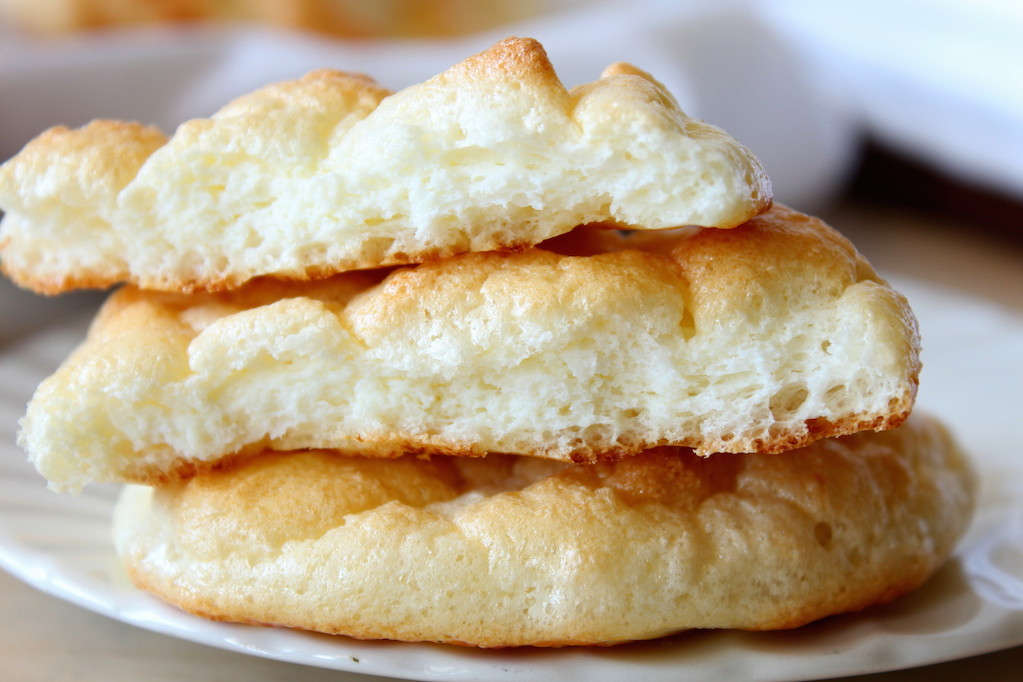 To start combine egg yolks with cream cheese and sweetener.  Just a tip, cream cheese at room temperature is easier to blend.
Whisk egg whites and cream of tartar until stiff peaks form.  About 5-6 minutes on high speed will do it.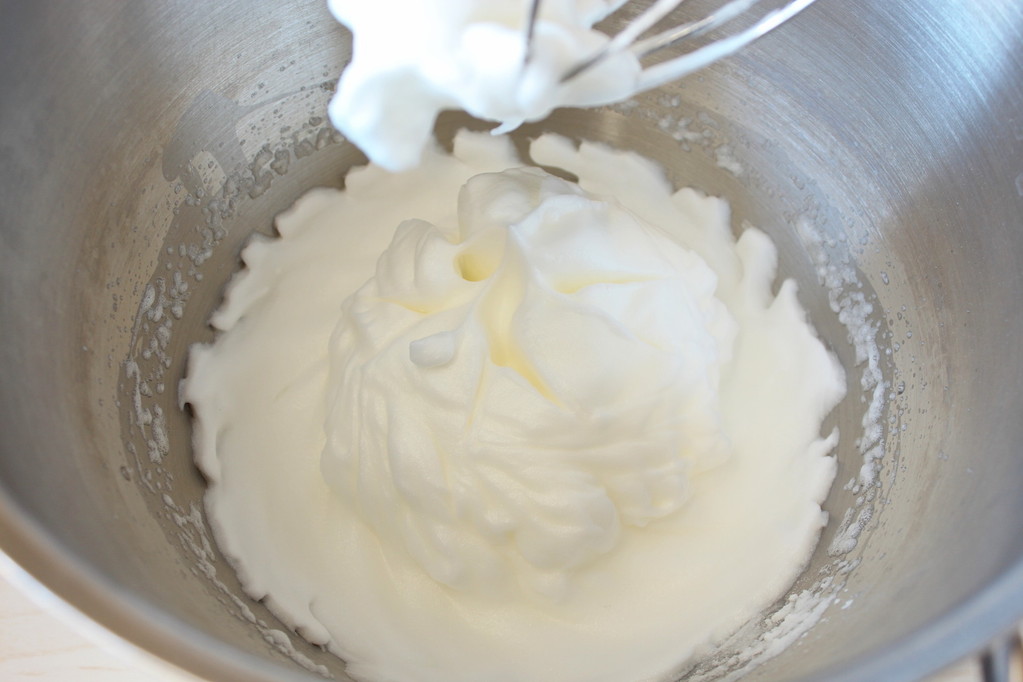 Very gently, fold in the the cream cheese mixture.  Try not to deflate the egg whites too much.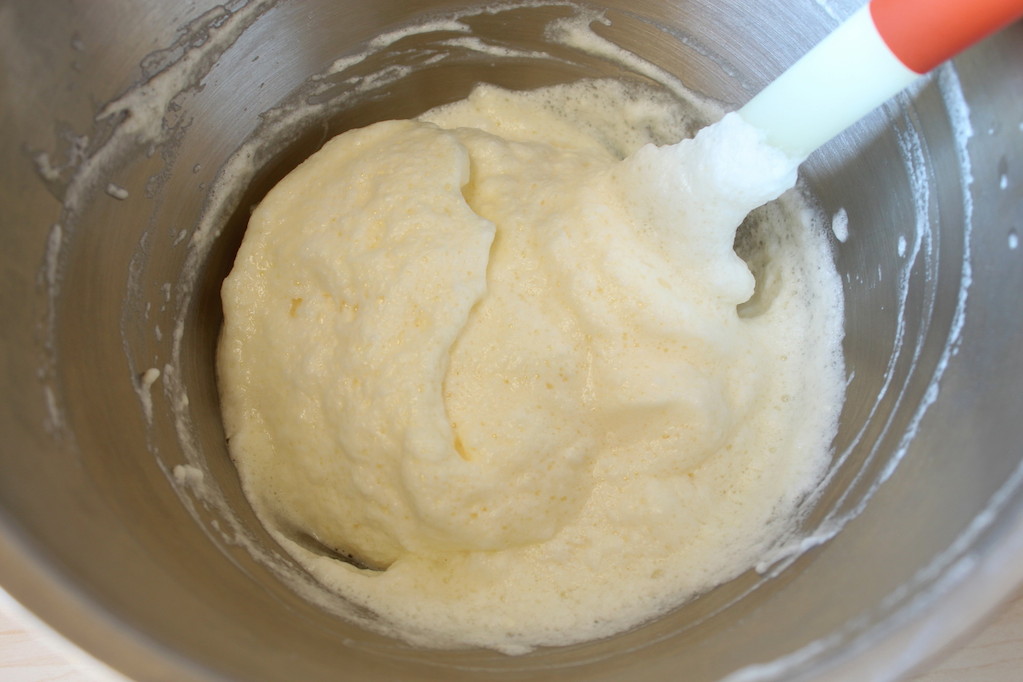 Scoop batter into even rounds about the size of a hamburger bun.  I managed to make 9 but you could get in 10 if you make them a little smaller than me.
Now I know why these are called cloud bread.  Look at them!  They look like pillowy white clouds.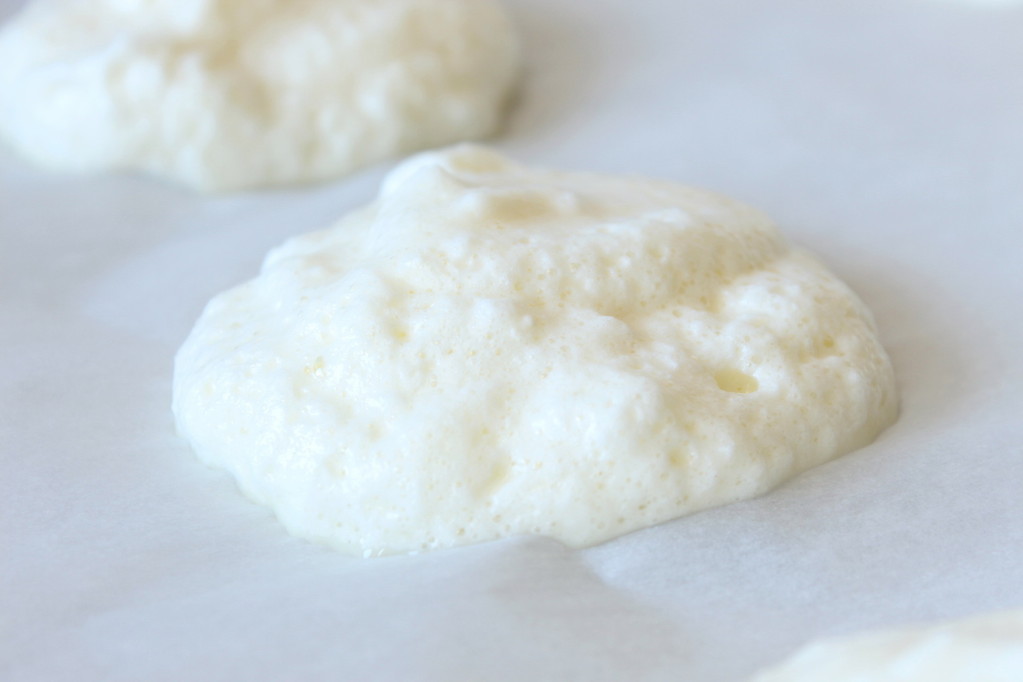 Bake for approximately 30 minutes.  Watch them carefully because the time could vary.  It really depends on the pan you use and your oven.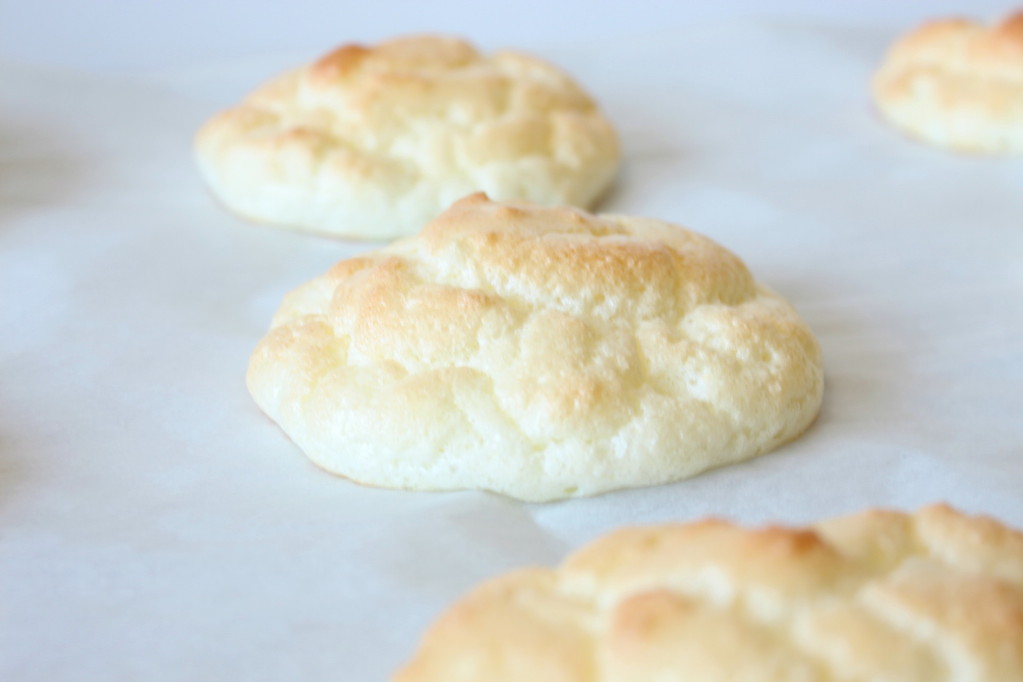 Soft and light as air.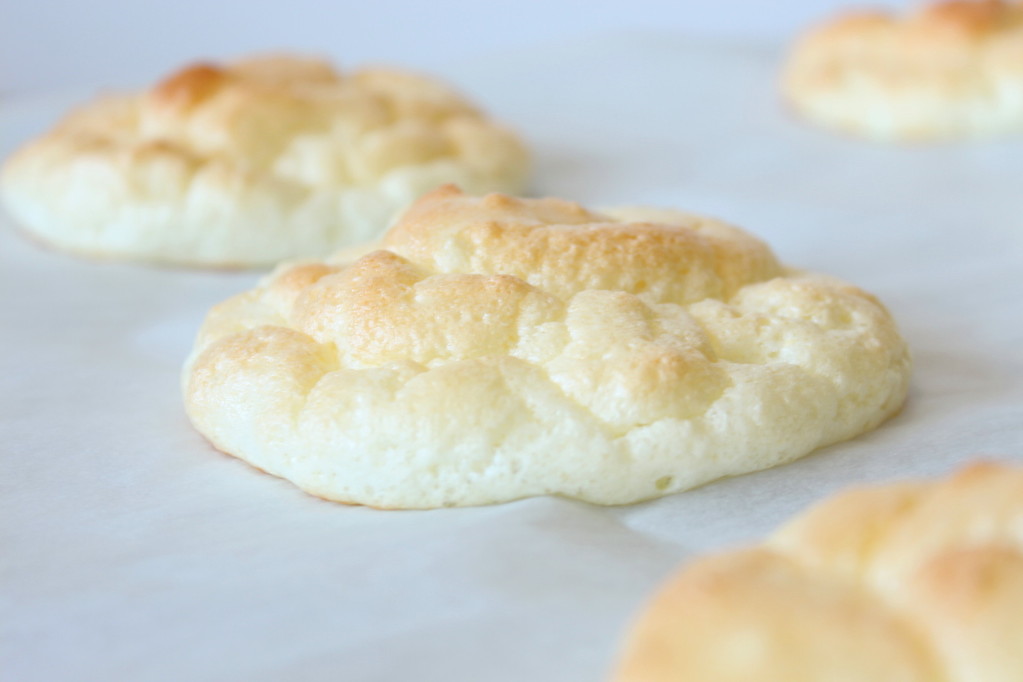 Transfer to a wire rack and let cool.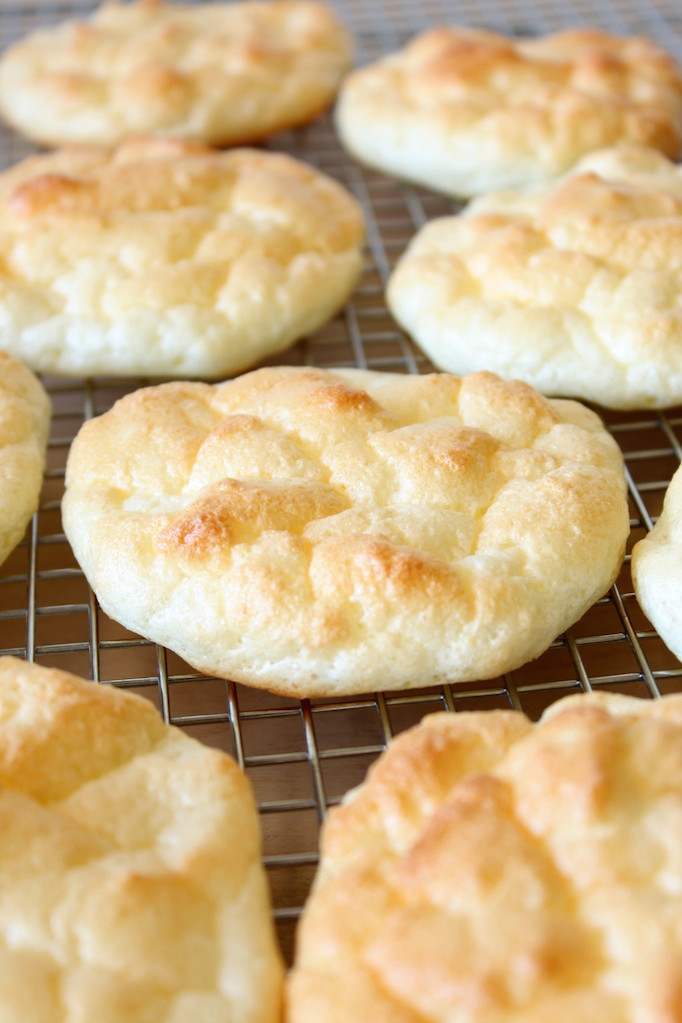 Maybe next time I'll try adding in some herbs and parmesan cheese.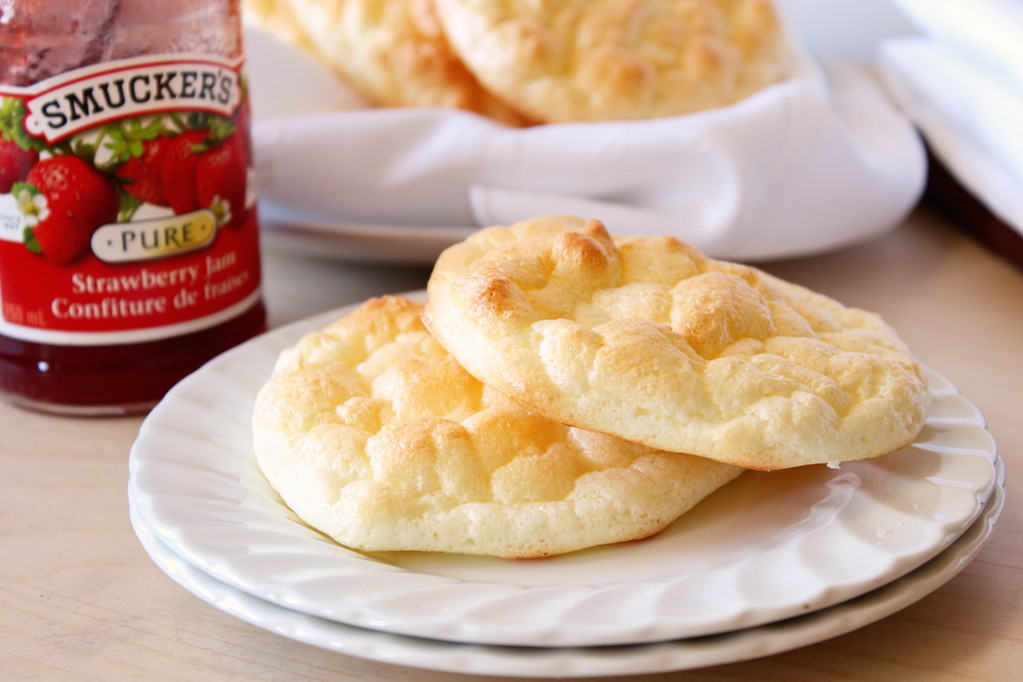 Adapted from Eating Well Living Thin.
Pillowy Light Cloud Bread
Author:
Prep time:
Cook time:
Total time:
Ingredients
3 large eggs, separated
3 tablespoons cream cheese, room temperature
1/4 teaspoon cream of tartar
1 teaspoon sweetener
Instructions
Preheat oven to 300 degrees Fahrenheit. Line a baking sheet with parchment paper.
Mix together egg yolks, cream cheese and sweetener in a small bowl. Set aside.
Using an electric mixer, whisk egg whites and cream of tartar on high speed until stiff peaks are formed, about 5-6 minutes.
Gently fold in cream cheese mixture. Try not to deflate the egg whites.
Scoop batter onto prepared baking sheet, into even rounds, about the size of a hamburger bun.
Bake for 30 minutes, or until golden brown.
Transfer bread to wire rack and let cool.
Notes
Store in an airtight container.