Mya is our little pomeranian mix.  She's the sweetest and cutest pup around.  She deserves the best, that's why I made these treats.
These stinkin' dog treats by Alton Brown carry a mighty punch.  I'm not kidding.  Be forewarned, these are super healthy and super stinky.
Alton Brown is another favourite celebrity chef of mine.  This was number 10 on his list of most popular recipes for 2014.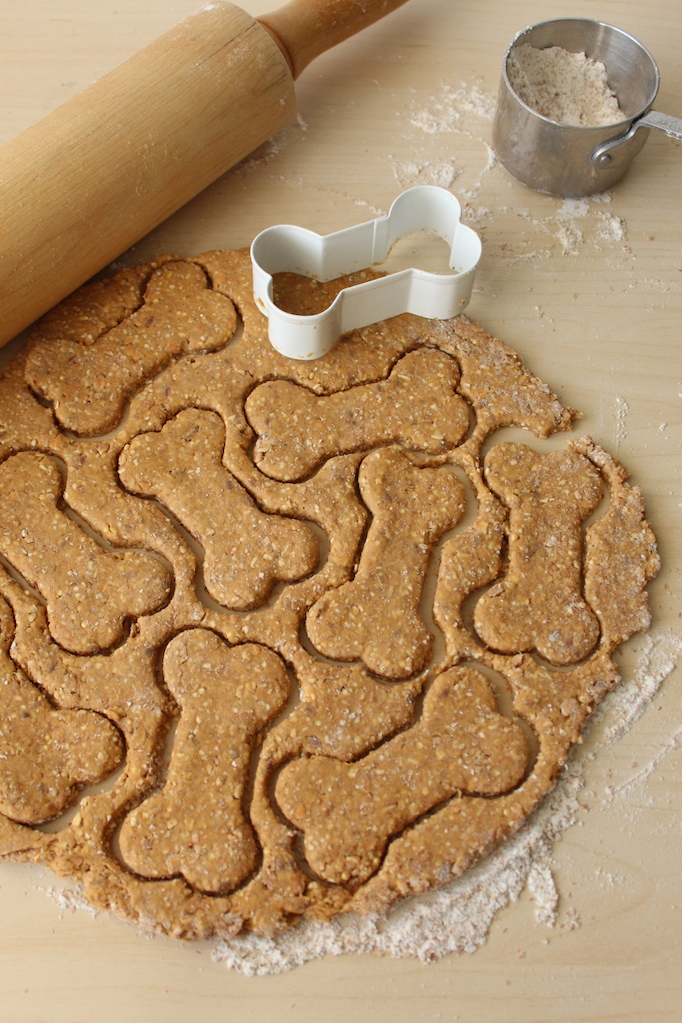 Combine oats, sweet potatoes, sardines, egg and peanut butter in a food processor.  Pulse until mixture comes together.  Roll out and cut into desired shapes using cookie cutters or a pizza wheel.
Fish sauce is what gives these treats the stink factor.  Brush treats with fish sauce after baking and let dry in the oven for about an hour.  My kitchen was sooo stinky.  I couldn't take it.  All I could smell was fish sauce.  I let the treats cool outside… and left them there until the next day.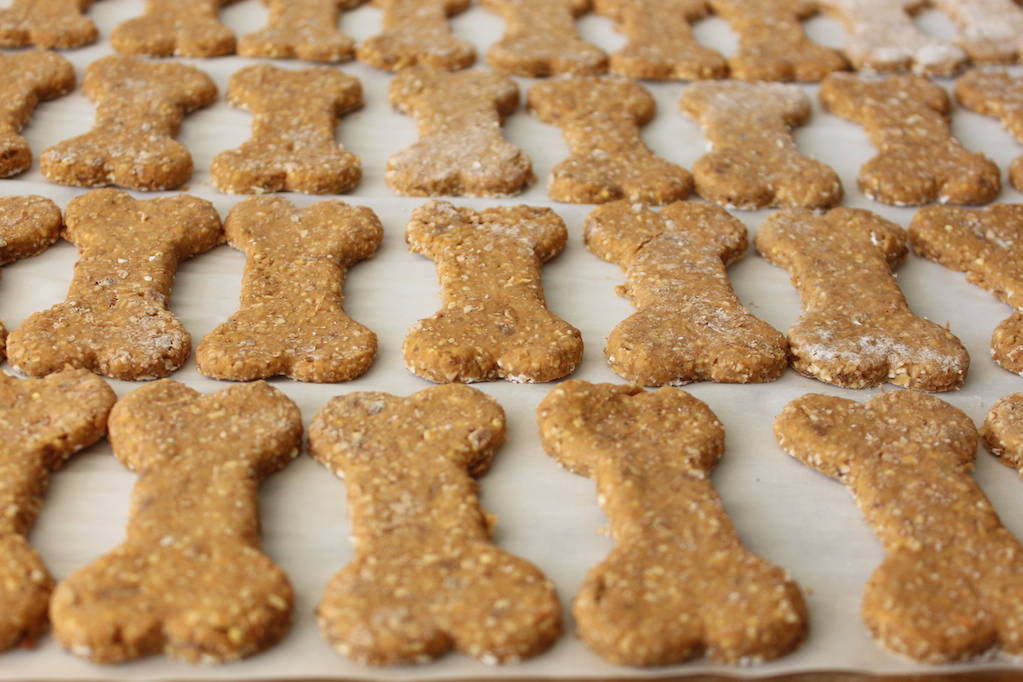 Adapted by Alton Brown.
Stinkin' Dog Treats
Author:
Prep time:
Cook time:
Total time:
Serves:
40 two-inch treats
Ingredients
2 1/2 cups rolled oats
1 cup sweet potato, mashed
3 ounces oil packed sardines, drained
1 large egg
2 tablespoons peanut butter, unsalted
2 teaspoons fish sauce, optional
Instructions
Preheat oven to 350 degrees Fahrenheit. Line a baking sheet with parchment paper.
Grind rolled oats in a food processor until it's the consistency of flour.
Remove and set aside.
Combine sweet potato, sardines, egg and peanut butter in food processor and pulse until smooth.
Add 2 cups rolled oats until mixture comes together and forms into a ball. Add more flour, if required.
Sprinkle work surface with remaining flour and roll dough out to 1/4 inch thickness.
Cut into desired shapes using cookie cutters or use a pizza wheel.
Place treats on prepared baking sheet.
Bake 30-40 minutes.
Turn the oven off.
Brush treats with fish sauce, if desired.
Place back in the oven and let dry for one hour.
Notes
Store in an air tight container for one week or freeze for up to three months.