I'm such a food geek.  My eyes lit up and I got excited when I found Dutch process cocoa at my local grocery store.
And what was the first thing I made?  You got it.  Hot chocolate.
Deep, rich and chocolaty.
A real treat.  Comforting and sinfully delicious.
How is natural cocoa powder different from Dutch process cocoa?
Natural Cocoa Powder is made from roasted cacao beans.  The solids, after the cocoa butter is extracted, are ground into a fine powder.  It's naturally acidic.  The powder is lighter and has a milder chocolate flavour.
Dutch Process Cocoa is "alkalized", the acidity is neutralized.  The Dutch process results in a powder that is darker, richer and deeper in chocolate flavour.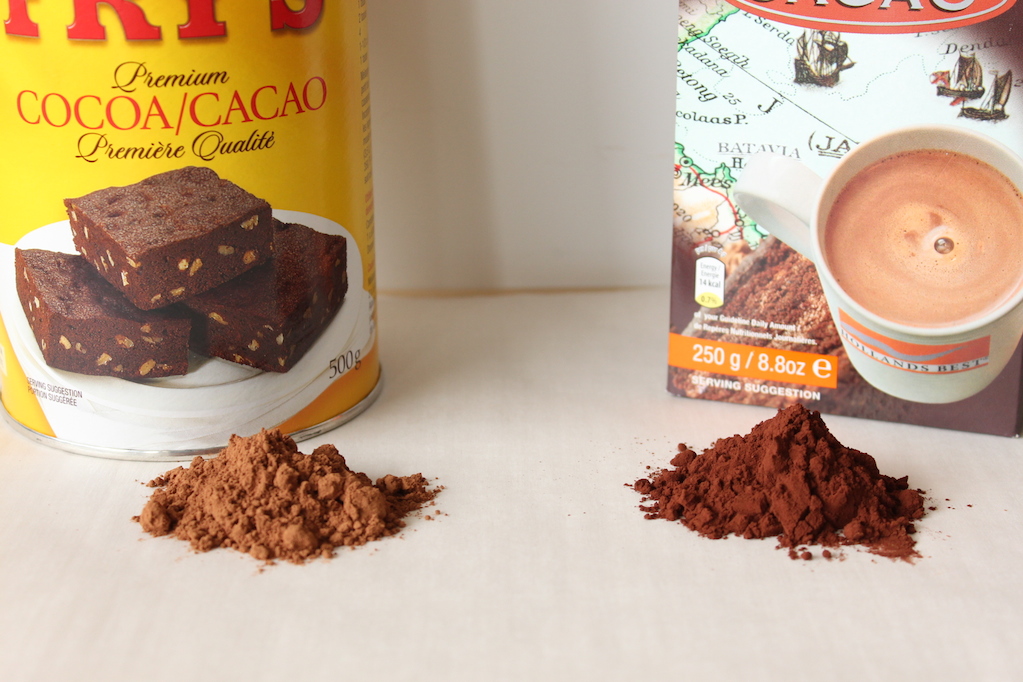 Keep in mind these are not interchangeable in baked goods that require a leavening agent.
In a recipe, natural cocoa powder, which is acidic, is usually paired with baking soda, which is alkali. These balance each other out.  Dutch process is usually paired with baking powder.  Substituting one for the other will give you different results in baking.
For this recipe, we're simply adding it with a little sugar to hot milk.
So sit back.
Relax.
Pick up a good book and give yourself a treat.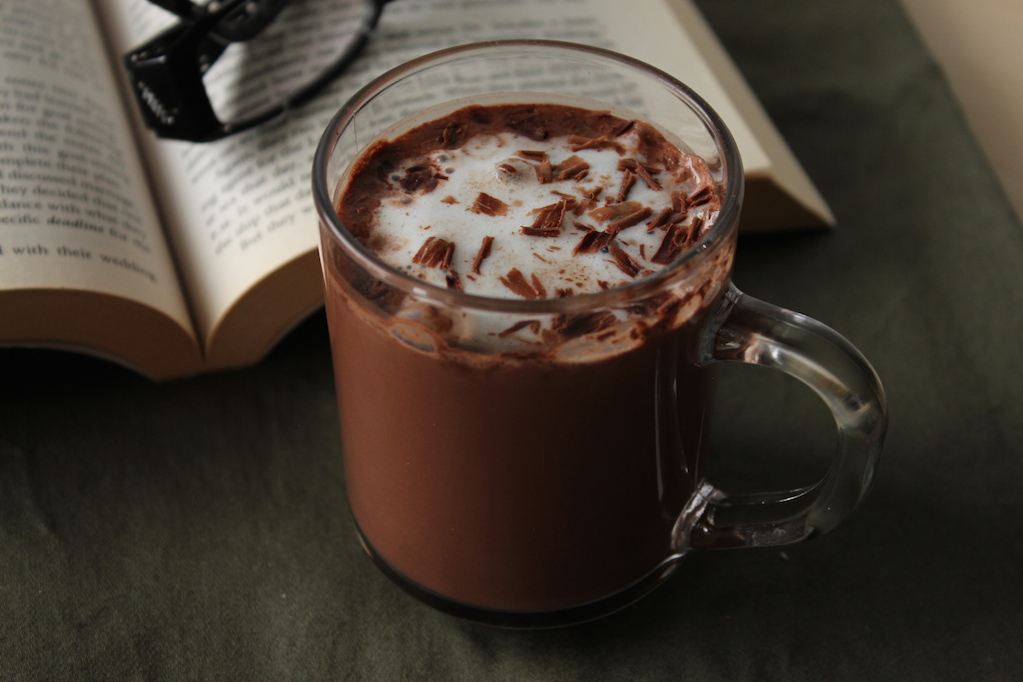 Sinful Hot Chocolate
Author:
Prep time:
Total time:
Ingredients
1 cup milk
1 heaping teaspoon Dutch process cocoa powder
2 teaspoons sugar
chocolate shavings, optional
Instructions
Heat milk in microwave for 1 1/2 – 2 minutes.
Add cocoa and sugar.
Stir well.
Sprinkle with chocolate shavings.
Enjoy.