These brown sugar pecan shortbread cookies are seriously addictive!  Buttery sweet, light, and crumbly.  They practically melt in your mouth.
It's been several years since I first discovered this recipe in the local paper.  It was shared by one of our favourite bakeries, Decadent Desserts.
Although I usually choose healthier options, this is an exception.  You gotta treat yourself once in a while.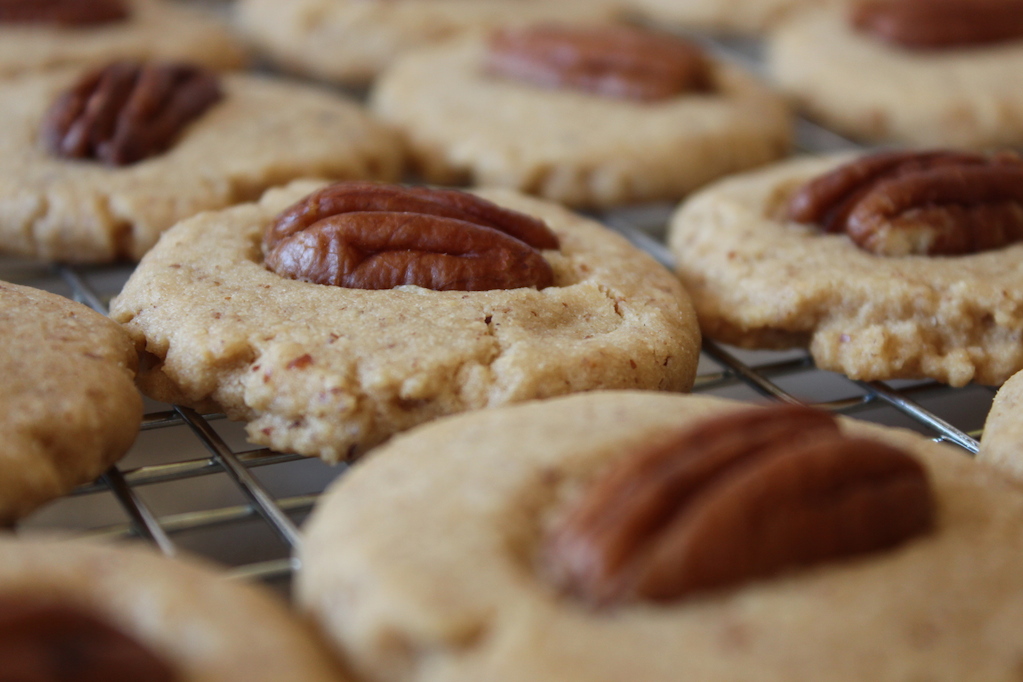 When you think of shortbread, Christmas usually comes to mind.  It's still a little early but I couldn't resist.  A light sprinkling of icing sugar after the cookies have cooled made them almost magical. They look absolutely beautiful gift wrapped.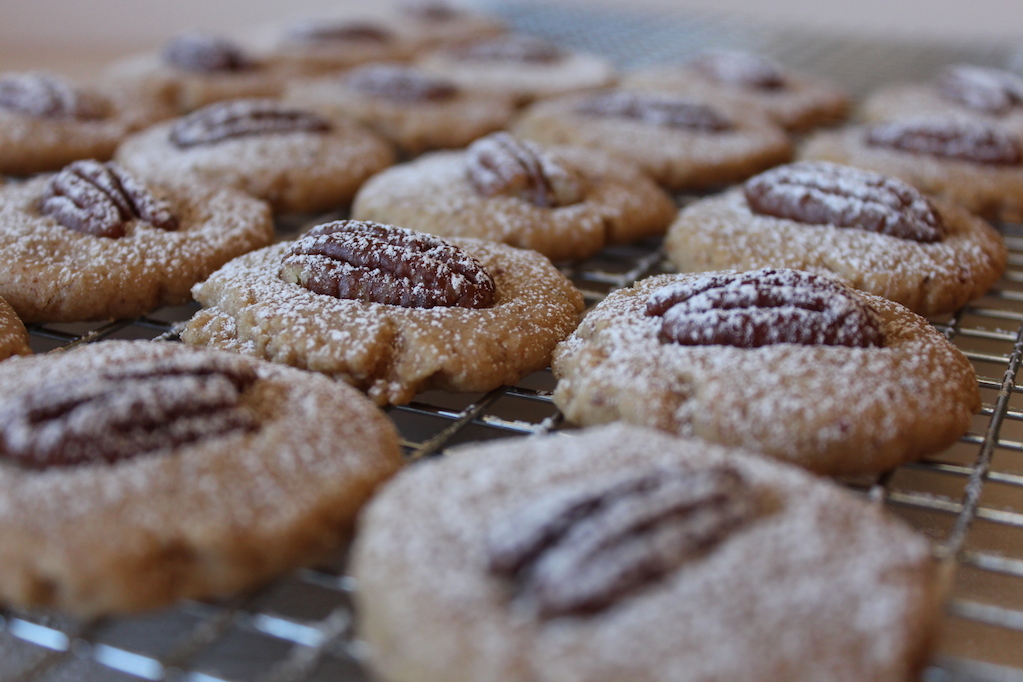 These are made with 4 simple ingredients:  pecans, unsalted butter, brown sugar, and flour.  But… if you only have salted butter in your fridge, can you use that instead?  That's a good question. Does it make a difference?  Here's what I found out:
1)  Salted butter contains approximately 1/3 teaspoon of salt per stick, or 1/2 cup.
2)  Salted butter usually contains more water.
3)  Salted butter has a longer shelf life.
4)  Unsalted butter brings out butters sweet and delicate flavours.
5)  Unsalted butter gives you complete control in the amount of salt to add to a recipe.
This recipe calls for unsalted butter.  If you only have salted butter then the flavour may differ slightly.  In the end, it really depends on your personal taste.  Enjoy!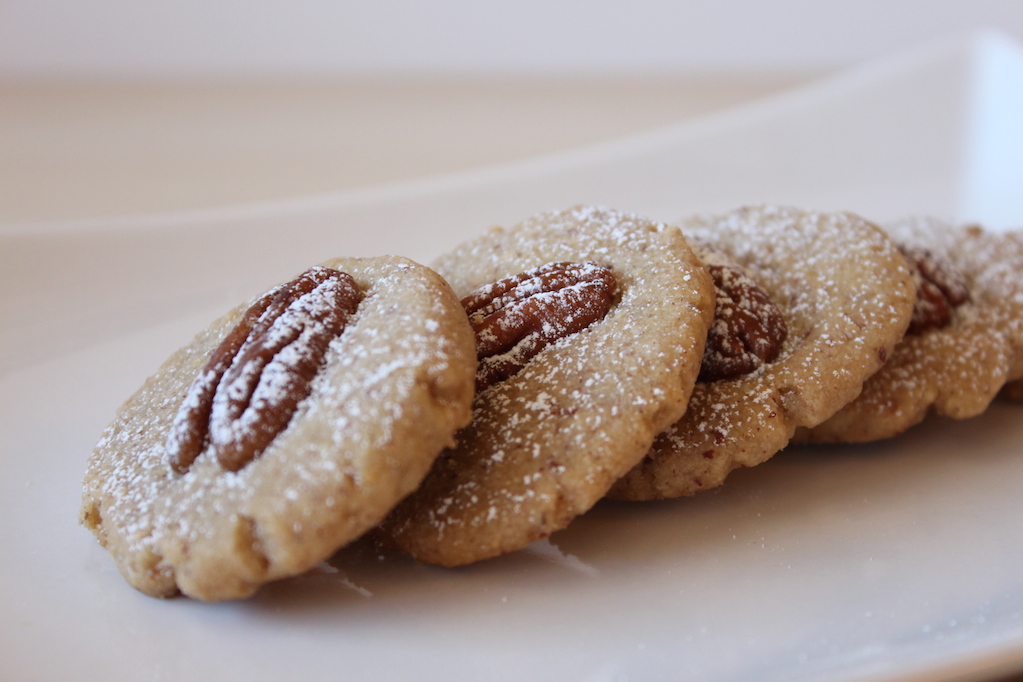 Adapted from Decadent Desserts.
Brown Sugar Pecan Shortbread
Author:
Prep time:
Cook time:
Total time:
Seriously addictive, buttery sweet, light and crumbly cookies that melt in your mouth.
Ingredients
1/2 cup unsalted butter
1/2 cup light brown sugar
1 cup all-purpose flour
1/2 cup toasted pecans, ground
icing sugar for dusting, optional
Instructions
Preheat oven to 350 degrees Fahrenheit. Line a baking sheet with parchment paper.
Mix butter and sugar in a large mixing bowl until smooth and creamy.
Add flour and mix well.
Add ground pecans and mix well.
Form 1 inch balls of dough and place on parchment lined baking sheet, about 2 inches apart.
Flatten balls to about 1/2 inch thick using the bottom of a lightly floured glass or your palms.
Press an untoasted pecan on top, if desired.
Bake 10-12 minutes.
Let cool on baking sheet for 5 minutes then transfer to wire rack to cool completely.
Dust with icing sugar, if desired.
Notes
To toast pecans, spread on baking sheet. Bake in preheated 350 degree Fahrenheit oven for 8-10 minutes.[br]Grind whole toasted pecans in food processor. Do not over process or it will become butter.