Chai, from India, is a black tea with cinnamon, cardamon, ginger, and cloves,  It is rich in antioxidants and promotes overall general health and well-being.
One of the best tasting chai tea lattes I had was at a creperie in Vancouver along Robson Street.  It was so good, I asked the server how it was made.  She said with syrup.  My mouth dropped.  What? … syrup?!!!  ok… well, no thank you.
Since then, I set myself on a mission to find the best cup of 'real' chai tea that tasted just as good.
I tried many, many varieties of chai found at local grocery stores.  Unfortunately, not all chai teas are the same.  The spices varied.  Not one of them had the flavour I was looking for.  Then one day, by accident, I found the perfect cup.  To my surprise, it was served at Wendy's (you'll rarely find me here).  I ordered a chai tea with milk and sweetener.  I tell you, it was exactly what I was looking for.  I sighed a sigh of contentment.  YAY!  Finally, I found it!
And the brand is?  Higgins and Burke Tea, Chai.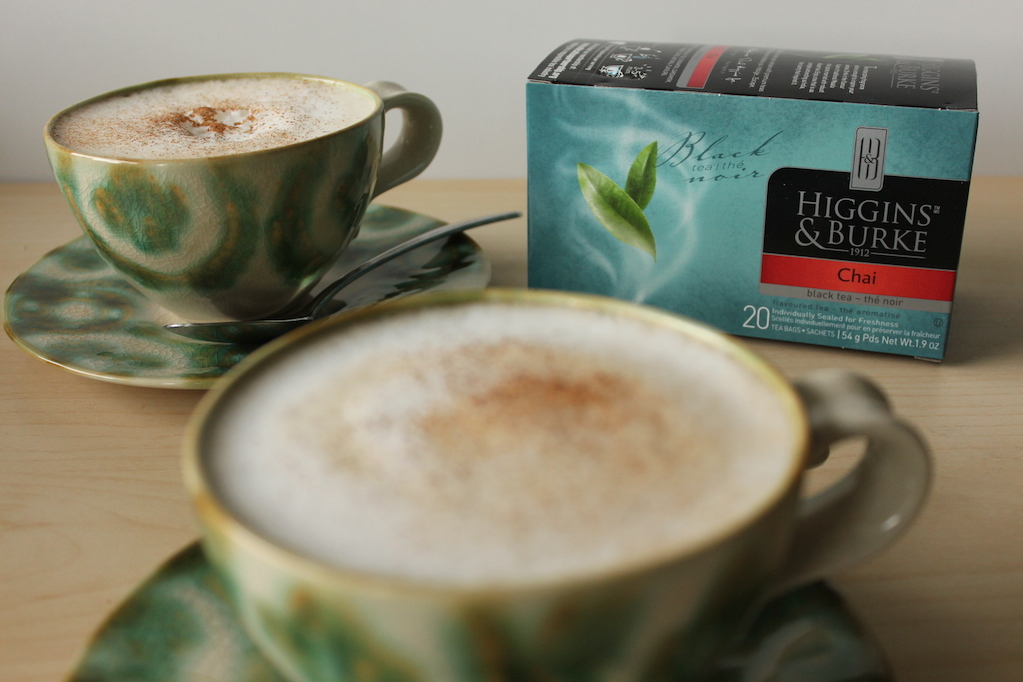 But where can I buy this?
Again, I set myself on a different kind of mission.  I searched every local grocery store in my area.  No one carried it.  Another a month passed by and THERE it was, sitting on a shelf at Sobeys.  Funny thing is, not every Sobeys store carries it.  Not the one in my area.  The Sobeys that carries it is a 12 minute drive away.  As a last resort, you can always find it on Amazon and have it delivered.  I wish I had thought of this before.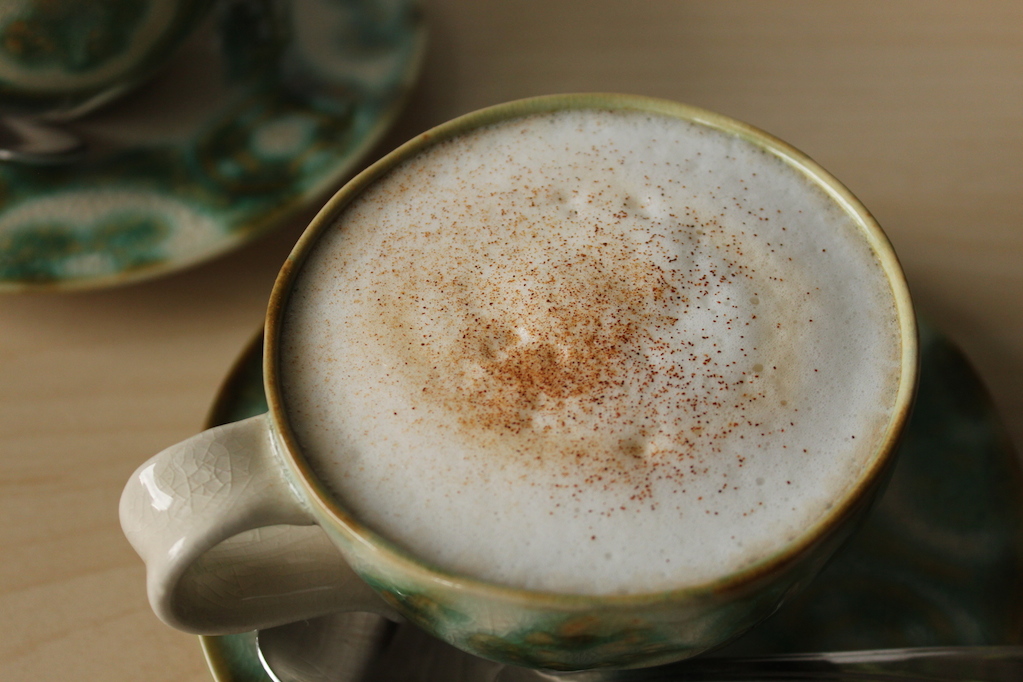 Tea should be steeped anywhere from 3-5 minutes.  I heated the milk in the microwave and frothed with an aerolatte.  If you don't have one, you can purchase one on Amazon.
Chai Tea Latte
Author:
Prep time:
Total time:
Ingredients
1 sachet Chai Tea
1/3 cup water
2/3 cup milk
sugar or honey, to taste
Instructions
Pour boiled water over tea bag in a cup.
Steep for 3-5 minutes.
Heat milk in microwave until hot.
Add sugar or honey to milk and froth.
Remove tea bag and pour frothed milk into cup of hot tea.