Chicken salad is a dish you might take for granted as easy to make.  And it is.  But there are many versions.  Some add grapes, raisins, walnuts or apples.  I like mine straight-up.  No fruit or nuts.  Just tender, juicy and freshly cooked chicken with chopped celery.
My friend, Sean, loves chicken salad sandwiches.  When he was in the mood for one, you would find us at Cora's.
One night, after work, he came by for a visit.  I was preparing a light dinner, my homemade chicken salad sandwiches.  As I served it to him, he looked at me with a puzzled expression on his face, as if to say, "You know how to make chicken salad sandwiches?"  He took one bite and then another and another.  This was a sure sign, he really enjoyed it.
Let's just say we no longer go to Cora's.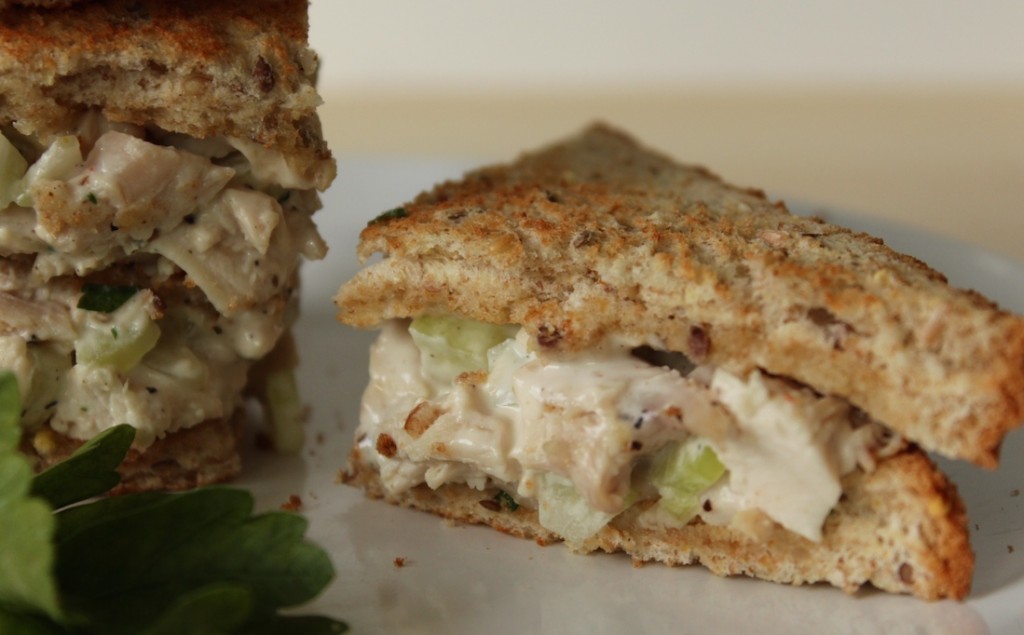 Chicken salad can be refrigerated for up to a day.  Make a batch for a quick sandwich or add it as a topping to a salad.  I had a few leftover cheddar cheese puffs in my fridge.  I stuffed three of them with chicken salad.  It turned out to be a perfect little afternoon snack.  I sometimes add a few dashes of chipotle seasoning just to kick it up a notch.  You can add whatever seasoning you prefer.
Also, to make my life easier, I simply purchased a freshly cooked, rotisserie chicken from my local grocery store.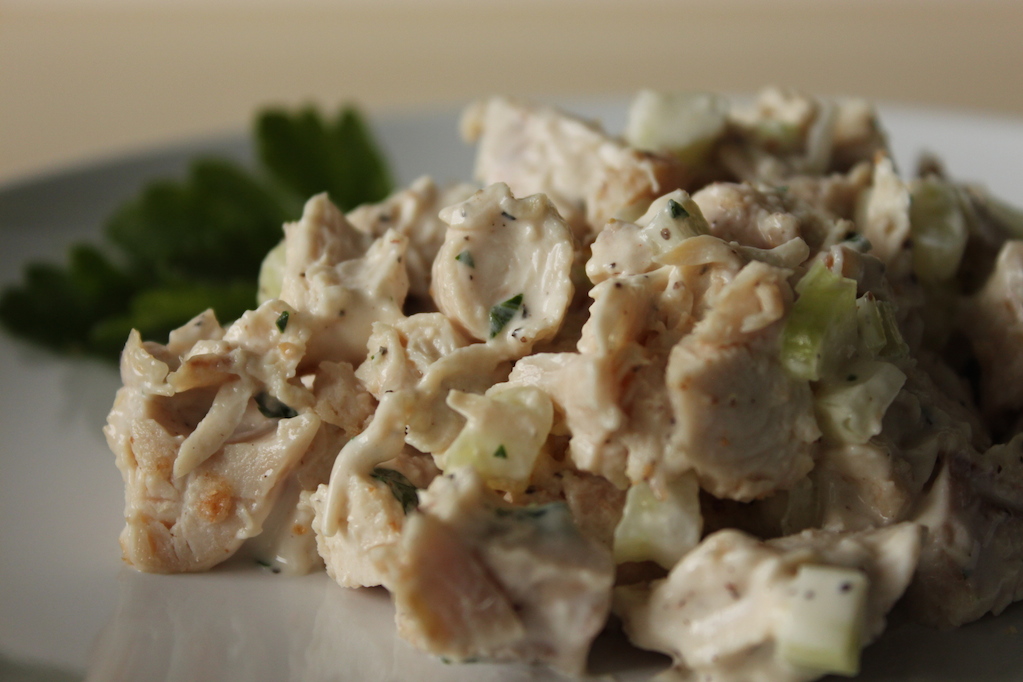 Adapted from The Pioneer Woman.
Easy Chicken Salad Sandwiches
Author:
Prep time:
Total time:
Ingredients
2 cups rotisserie chicken, chopped
1/4 cup celery, chopped
1 tbsp fresh parsley or cilantro, chopped
1 scallion, chopped, optional
4 tablespoons mayonnaise
2 tablespoons sour cream
2 teaspoons fresh lemon juice
1 teaspoon brown sugar
1/4 teaspoon salt and pepper, or to taste
Instructions
Combine chicken, celery, scallions, mayonnaise, sour cream, parsley, lemon juice, salt and pepper in a medium bowl.
Spread mixture on lightly toasted and buttered whole grain bread.
Serve.