Chocolaty, moist, dark, and delicious.  Brownie bites are perfect for portable snacking or tossing into a lunchbox.
All you need is one bowl and a whisk to make these brownie bites.  Simply melt the butter, then whisk in the rest of the ingredients.
The key to making moist brownies is not to overbake.  To test for doneness, insert a toothpick into the centre.  It should come out with a few moist crumbs still attached.  If it comes out clean, the brownies will be dry and overbaked.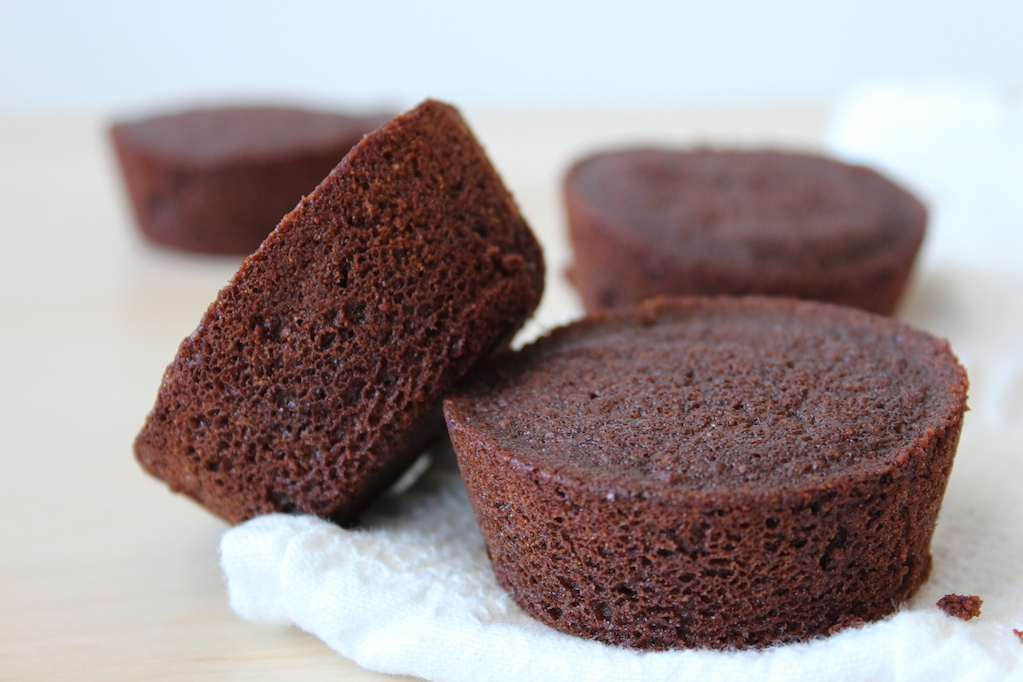 Each muffin cup holds 1/2 cup of batter.  For these brownies, I used an ice cream scoop with a release handle, similar to the one found here.  This particular scoop holds 1/4 cup of batter.  Measure each scoop by gently levelling it against the side of the bowl.  Release batter into each muffin cup.  This ensures each portion consistently contains the same amount of batter.  This also ensures each brownie bite is evenly baked and the cooking time is the same.
Altitude also affects baking time.  Baked goods bake faster at higher altitudes.  Since I live in a city with an altitude at 3,500 feet above sea level, I need to reduce the baking time.  Although, the brownies had a baking time of 15 minutes, I checked for doneness after 13 then 14 minutes.  These were done after 14 minutes.  If I left them in the oven for even 1 minute longer, they would have been overbaked.
These perfect brownie bites turned out chocolaty, moist and delicious.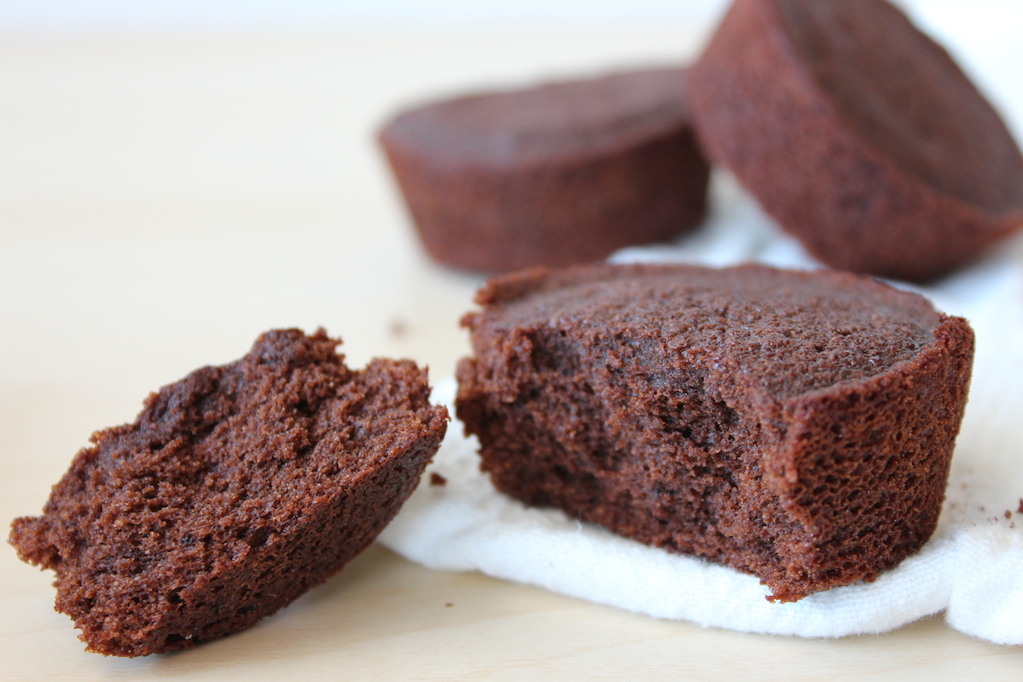 Adapted from Cooks Illustrated Baking Book.
Perfect Brownie Bites
Author:
Prep time:
Cook time:
Total time:
Ingredients
1/2 cup butter
1/2 cup cocoa
1/2 cup brown sugar
1/2 cup granulated sugar
1 teaspoon instant coffee granules
2 large eggs
1 teaspoon vanilla extract
1/4 teaspoon salt
1/2 cup cake flour
Instructions
Preheat oven to 350 degrees Fahrenheit. Lightly grease a 12 cup muffin tin.
Place butter in a large bowl. Melt in microwave for approximately 30 seconds.
Whisk in cocoa until smooth.
Whisk in sugar, coffee granules, eggs, vanilla extract, and salt.
Whisk in flour.
Fill muffin tins 1/2 full with batter using an ice cream scoop.
Bake for 14 – 15 minutes.
Notes
Cake flour has less gluten. This produces a finer texture and more tender crumb.[br]To substitute 1/2 cup cake flour, use 1/2 cup minus 1 tablespoon all-purpose flour