Gougères, or cheese puffs.  A delicate, light and airy bite size appetizer.  This savoury version of choux pastry is mixed with spices, sharp cheddar and parmesan cheese.  
I was watching Gusto TV, Canada's new food and lifestyle channel, when within two days, two different shows made cheese puffs.  It caught my attention.  I had to make them.
Pâte à choux, the same pastry dough used for profiteroles, can be made either sweet or savoury. Gougères are usually made with gruyère cheese but I substituted sharp cheddar, a cheese that I always have stocked in my kitchen.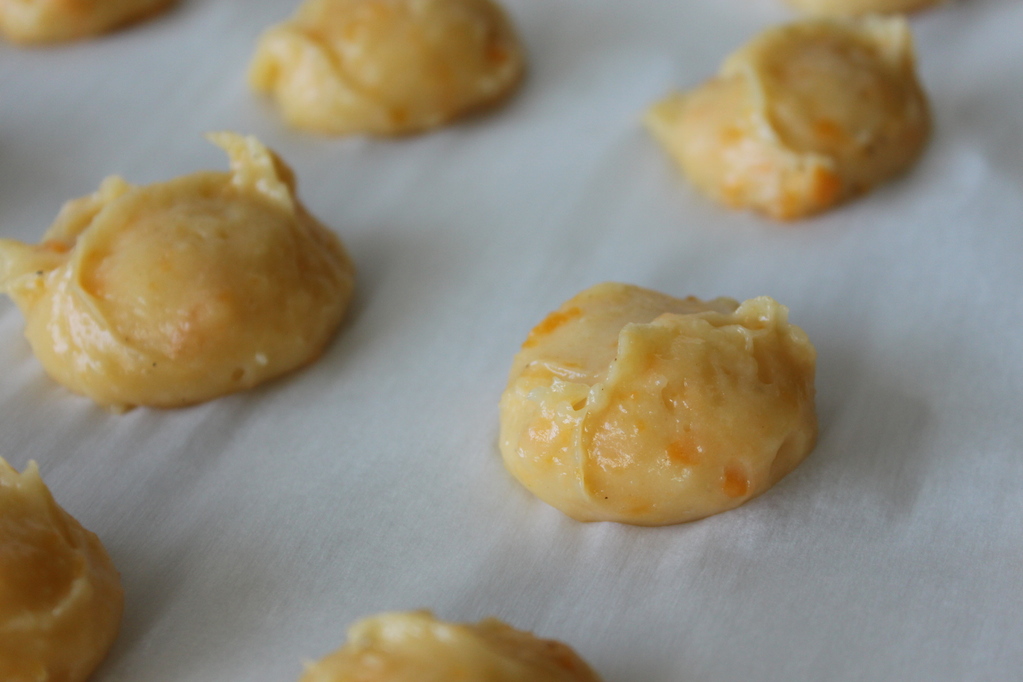 The method is the same, combine milk, water, and butter in a saucepan over medium heat.  Once it comes to a low boil, remove from heat and add flour all at once.  Stir until a ball is formed.  Add eggs, one at a time, until well incorporated.  This time you add spices, parmesan and sharp cheddar cheese to the pastry dough.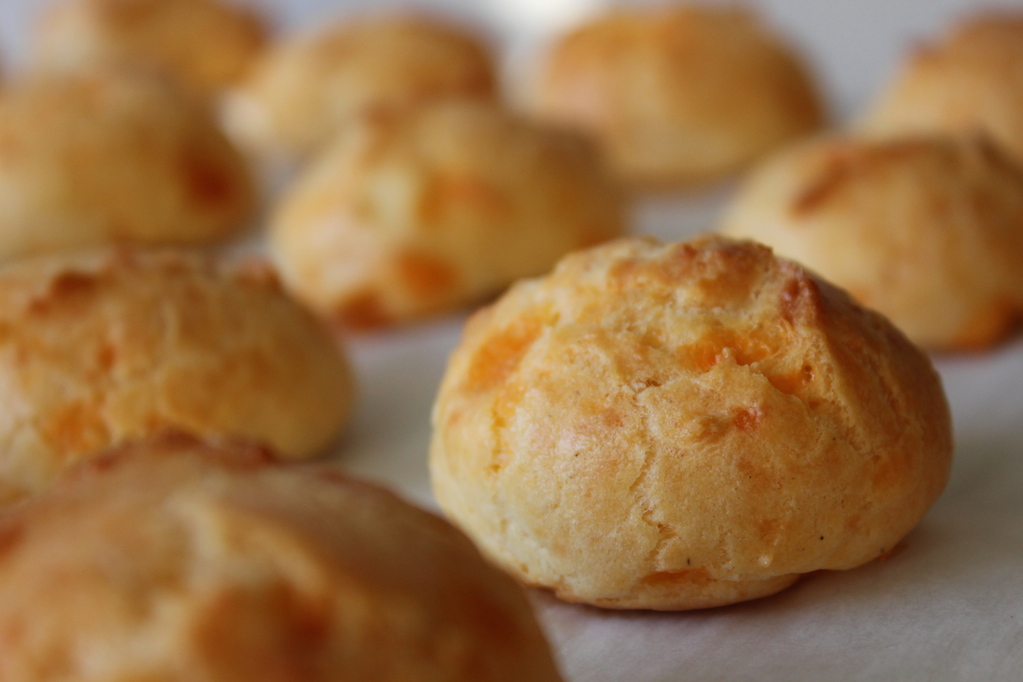 There's no leavening agent here, a hot oven and steam is what helps gougères puff up.  These can be filled with any filling of your choice such as ham, cream cheese, or salmon.  But this is optional.  I prefer no filling at all.  These are perfect, just the way they are, right out of the oven.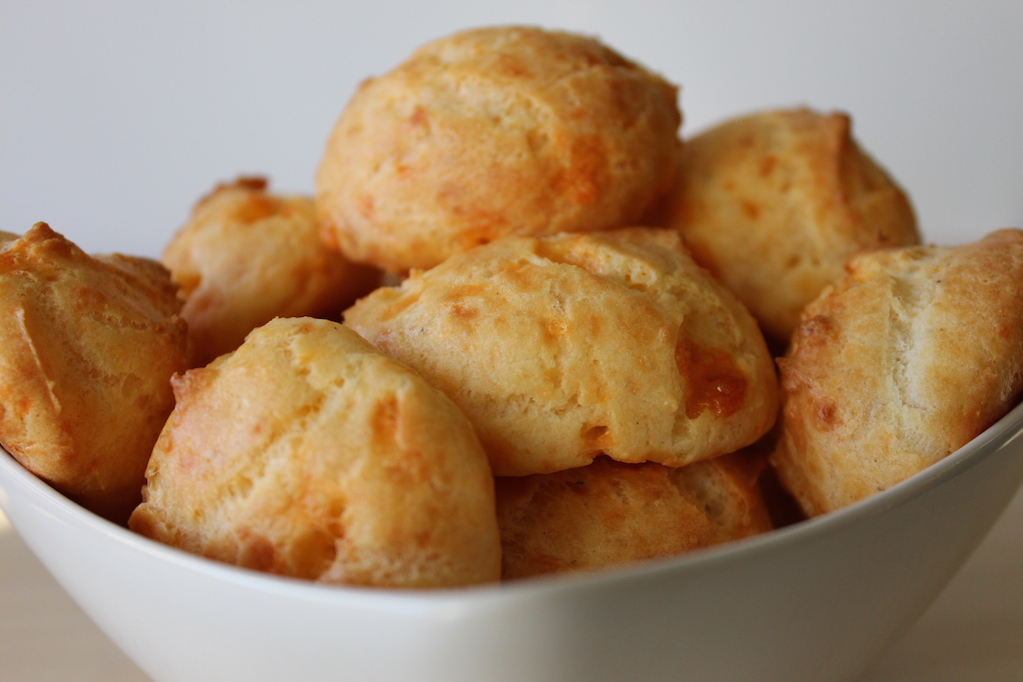 Inspired by Lorraine's Fast, Fresh and Easy Food, GustoTV
Cheddar Cheese Puffs
Author:
Prep time:
Cook time:
Total time:
Ingredients
1/4 cup milk
1/4 cup water
4 tablespoon butter
1/2 cup flour
1/4 teaspoon salt
1/8 teaspoon pepper
3/4 teaspoon dry mustard
2 large eggs
1/2 cup sharp cheddar cheese
1/4 cup parmesan cheese
Instructions
Preheat oven to 400 degrees F. Line a baking sheet with parchment paper.
Combine butter, water and milk in a medium saucepan over medium low heat.
Slowly bring mixture to a low boil.
Remove from heat the moment it comes to a boil.
Add flour, salt, pepper, and dry mustard, all at once and mix vigorously with a whisk until a smooth ball is formed.
Allow mixture to cool for a few minutes.
Add eggs, one at a time, and whisk until smooth. Mixture will be thick.
Mix in cheddar and parmesan cheese.
Place a teaspoon of the mixture 2 inches apart on baking tray.
Bake 18-20 minutes or until light golden in colour. Turn off the oven and let sit for another 7-10 minutes.
Pierce the side of each puff to allow the steam to escape.
Transfer to wire rack to cool.