What are these gingerbread cookies made of?  Cinnamon and spice and everything nice!  Homemade gingerbread cut out cookies are a family tradition in my household.  When it's baking in the oven, the entire kitchen is filled with the aroma of cinnamon, ginger and cloves.  It's absolutely heavenly!  This is just one of many things I love about Christmas.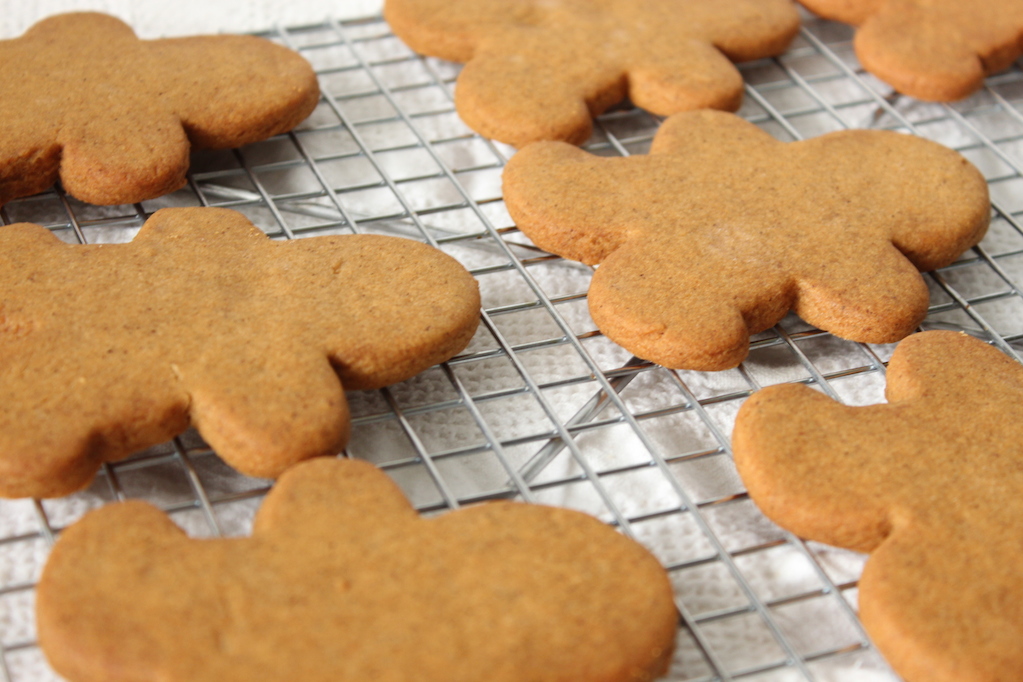 I've used this recipe for many, many years now, for as long as I can remember.  I cut this recipe out of a magazine, possibly 15-20 years ago.  I still have the article saved in my little keepsake recipe book. It looks like it might be an old advertisement for Golden Crisco.
I feel kinda bad that this recipe came from a company that was promoting their product but I never actually used their product in the recipe.  I substituted the shortening with unsalted butter.  I am giving them credit though for sharing an amazing recipe that I've used for several years.  Thank you Crisco!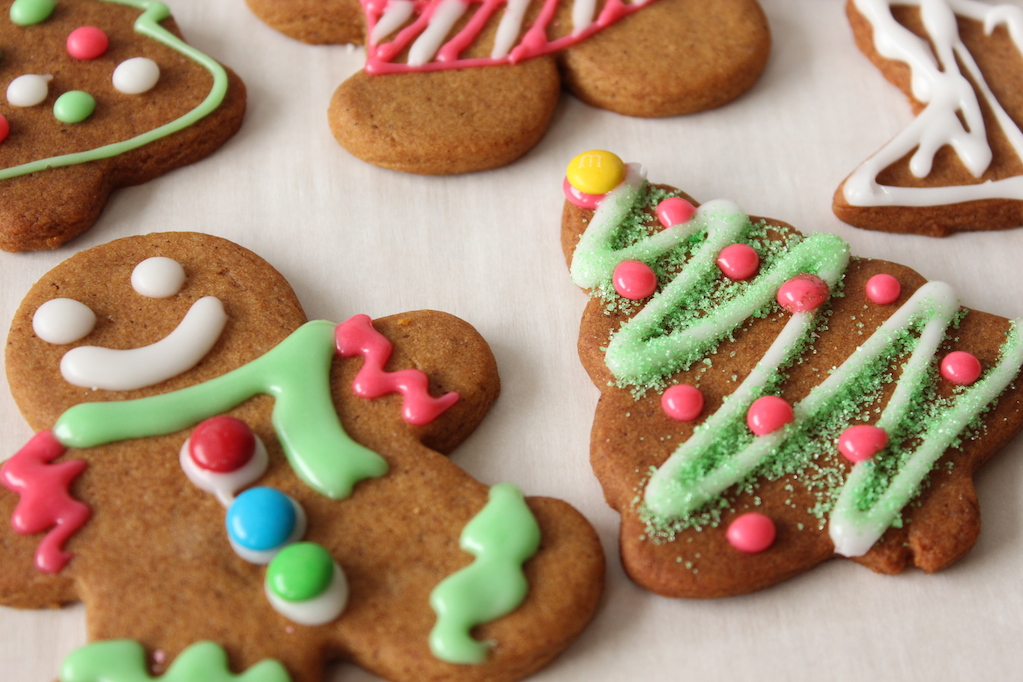 Using shortening makes the cookie crispy.  Butter has milk solids which makes the cookie softer, more chewy.  Underbaking them also results in a softer, more tender cookie.  Overbaking results in a crunchier cookie.  I love softer cookies so I do underbake them just a little.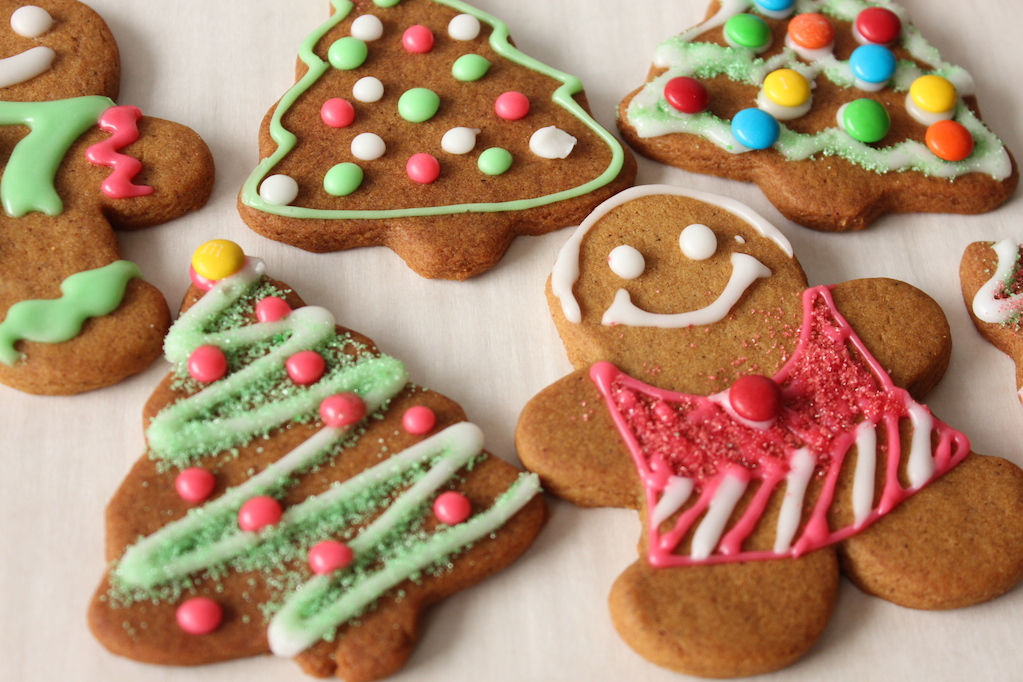 These freeze very well.  When my kids were younger, I would save a few by storing it in the freezer for later, for Santa.  Not anymore.  Now we decorate them right away and eat the entire batch.
Adapted from Crisco.
Gingerbread Cut Out Cookies
Author:
Prep time:
Cook time:
Total time:
Ingredients
1 cup unsalted butter
1 cup brown sugar, lightly packed
1/4 cup molasses
1/4 cup water
2 3/4 cup all-purpose flour
2 teaspoon baking soda
1 1/2 teaspoon ground cinnamon
1 1/2 teaspoon ground ginger
1 1/2 teaspoon ground cloves
1/2 teaspoon salt
Instructions
Combine butter, brown sugar, molasses and water in a large mixing bowl.
Beat with an electric mixer until thoroughly combined.
Mix flour, baking soda, cinnamon, ginger, cloves and salt together in another large bowl.
Gradually add dry ingredients into creamed mixture. Mix well.
Form into a smooth ball.
Cover and chill for 1-2 hours for easier rolling.
Preheat oven to 350 degrees Fahrenheit. Line a baking sheet with parchment paper.
Roll dough out to 1/4 inch thickness.
Using cookie cutters, cut into desired shapes.
Bake 10-12 minutes.
Transfer to wire rack. Let cool. Decorate as desired.
Notes
Roll cookie dough out on parchment paper for easy transfer to baking sheet.