Soft, crumbly, melt-in-your-mouth whipped lemon shortbread cookies are seriously easy to make.
This is one of my favourite cookies during the holidays.  I've been making these for several years now. This recipe is adapted from the Best of Bridge series of cookbooks.  Definitely an indication of just how long I've been making them.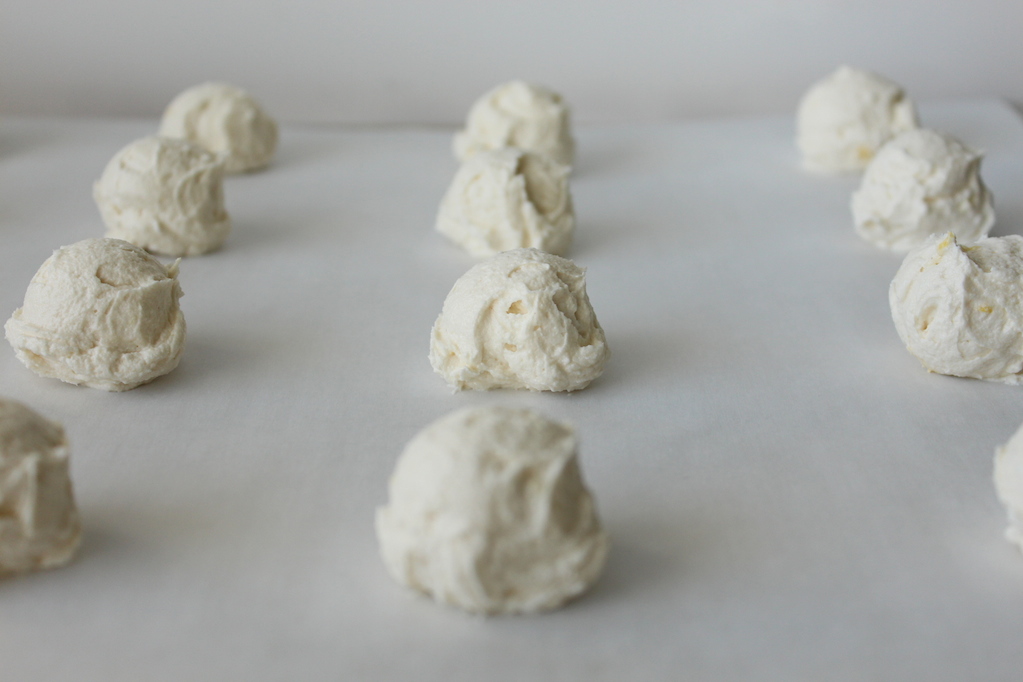 Five ingredients and one bowl is all you need.  Simply cream the butter and icing sugar together.  Add the lemon zest, flour and poppy seeds.  Beat with an electric mixer at high speed for 10 minutes until light and fluffy.  Drop by heaping teaspoonfuls onto parchment lined baking sheet.  Bake for 11-13 minutes.
If you prefer plain whipped shortbread, simply omit the lemon zest and poppy seeds.  But it's highly recommended as it gives them such a nice, light, hint of lemon flavour.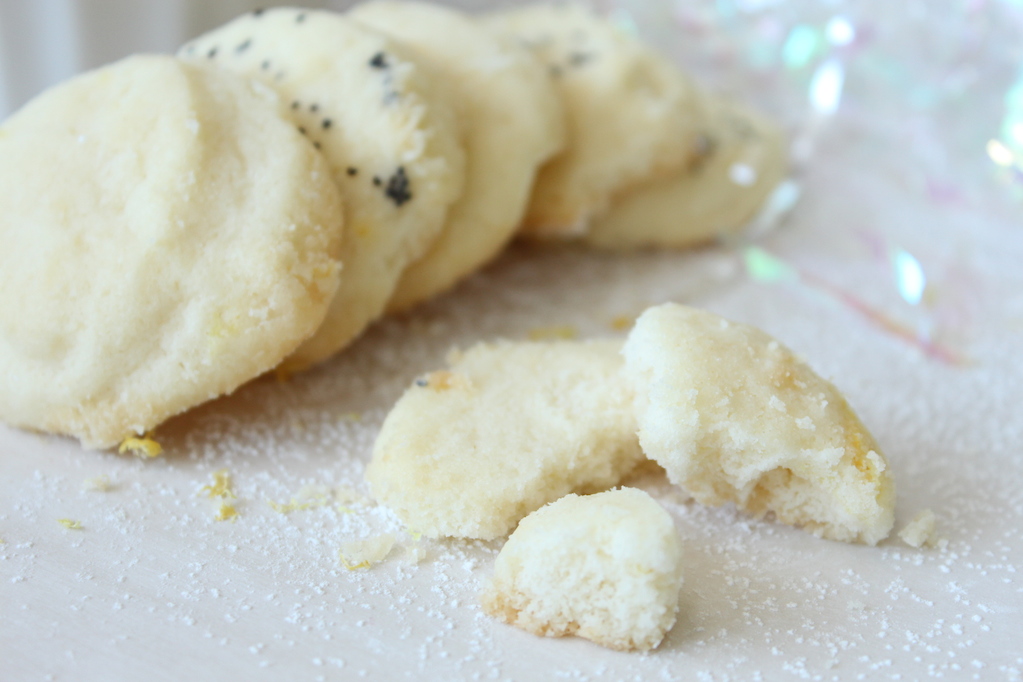 Whipped Lemon Shortbread
Author:
Prep time:
Cook time:
Total time:
Ingredients
1 cup unsalted butter, room temperature
1/2 cup icing sugar
1 teaspoon lemon zest
1 1/2 cup all purpose flour
1 tablespoon poppy seeds, optional
Instructions
Preheat oven to 350 degrees Fahrenheit. Line a baking sheet with parchment paper.
Cream butter and icing sugar in a large mixing bowl using an electric mixer.
Add lemon zest, flour and poppy seeds (optional). Beat at low speed until just combined.
Switch to high speed and beat mixture for 10 minutes until light and fluffy.
Drop heaping teaspoonfuls of dough, spaced 2 inches apart, onto prepared baking sheet.
Bake 11-13 minutes, or until lightly browned on the bottom.