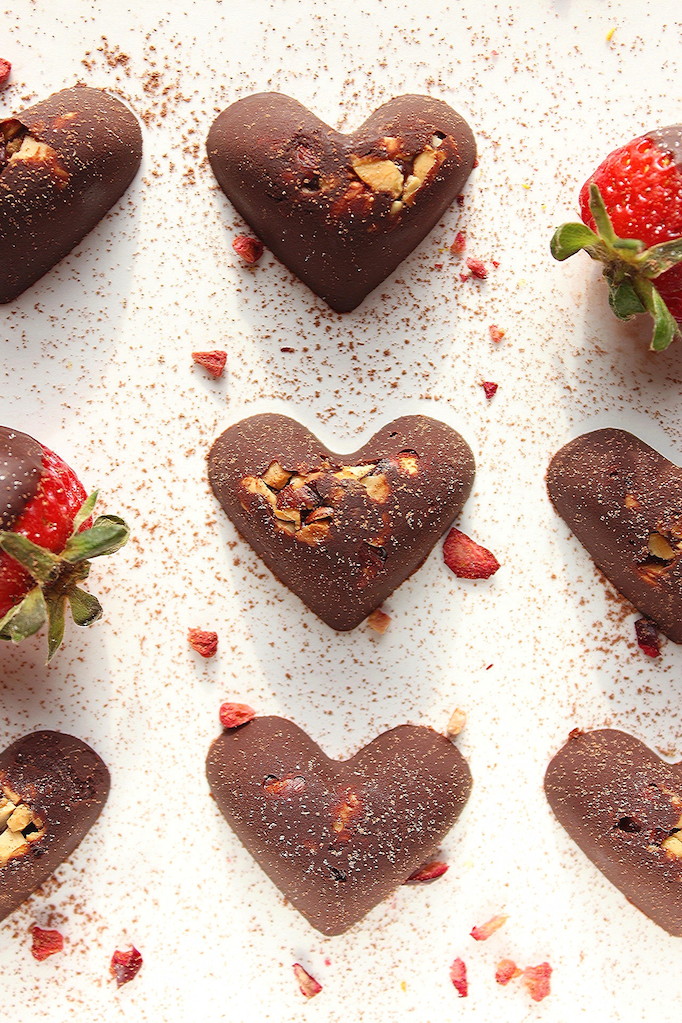 Who doesn't love chocolate?  These homemade raw vegan chocolates literally melt in your mouth …are sooo yummy and contain only 6 ingredients.
They are vegan, gluten-free and refined sugar-free, but they sure don't taste like it.
These raw chocolates are rich in antioxidants so they really are the ultimate guilt-free indulgence.  Only natural ingredients are used.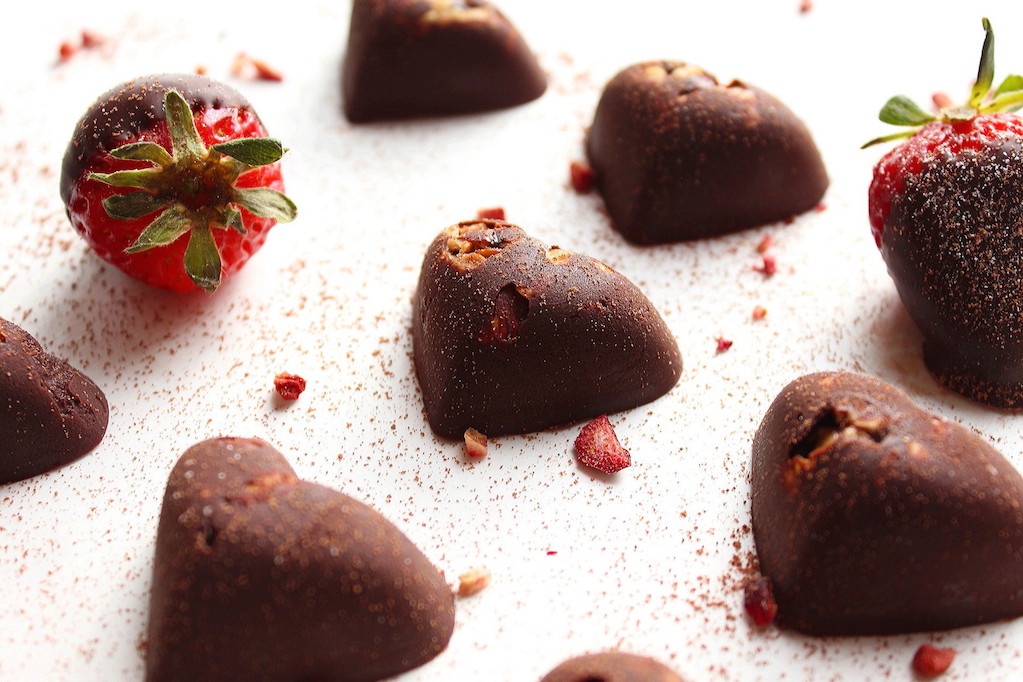 What makes these chocolates raw is the use of cacao butter and cacao powder.
Cacao butter, pressed from raw beans, is a healthy fat containing a host of antioxidants.  Cocoa butter, on the other hand, has been roasted, therefore, the nutrients have been destroyed.
Same with cacao powder.  It comes from the raw bean which has been cold-pressed to remove the fat, then ground into a powder.
Sweetened with maple syrup with a dash of vanilla and a sprinkle of sea salt and these raw chocolates will rock your world.
Sugar-laden, store-bought chocolate will be a thing of the past once you've tried these healthy raw chocolates.
Plus you can make them your own by adding whatever you want; dried blueberries, goji berries, dried cranberries, almonds, coconut, just to name a few.  I added hazelnuts to mine.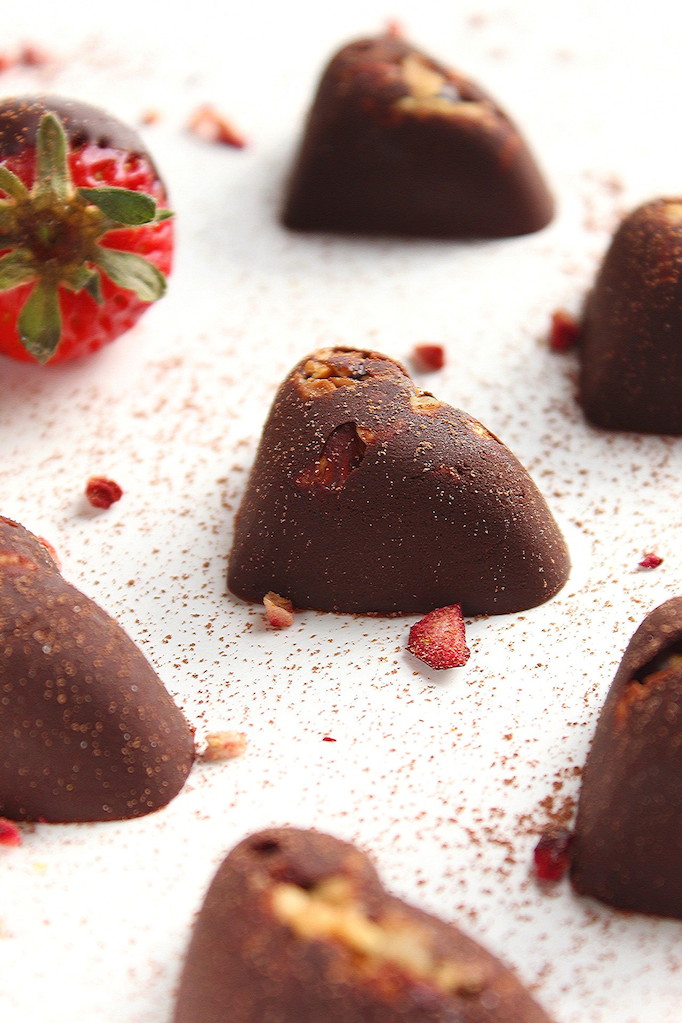 And it takes less than 30 minutes!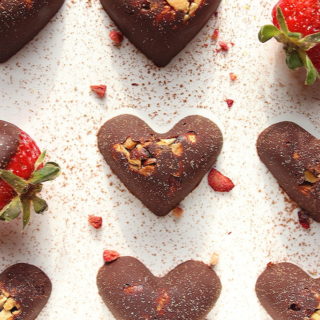 Raw Vegan Chocolate
These raw chocolates really are the ultimate guilt-free indulgence.

Ingredients
1/4

cup

cacao butter

1/4

cup

coconut oil

1/2

cup

cacao powder

1/4

cup

plus 1 tablespoon maple syrup

1/2

tsp

vanilla extract

pinch

sea salt

Dried fruit or nuts, optional
Instructions
Melt cacao butter and coconut oil in a double boiler

Add cacao powder and whisk until no lumps remain.

Mix in maple syrup, vanilla extract, and a pinch of sea salt.

Add dried fruit or nuts, if desired, to silicone mold.

Pour in chocolate. Tap lightly on the counter to remove any air bubbles.